Three Legal Conundrums to Making REDD+ (Reducing Emissions from Deforestation and forest Degradation) Work
Seminar/Forum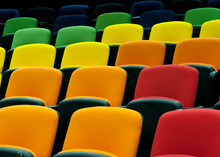 Level 2, Room 223
Law 106
185 Pelham Street
Map
More information
T: 9035 7717
12.45pm for a 1pm start.
Light lunch will be served.
Convenor: Associate Professor Margaret Young, Melbourne Law School
In REDD+ (Reducing Emissions from Deforestation and forest Degradation), a community or individual is paid to avoid deforesting land or to reforest land that has been degraded.  Usually the payer then obtains greenhouse gas reduction credits for the carbon thus saved in biomass.  A coalition of  unlikely bedfellows pose this as a win-win-win in environmental  conservation: This is an efficient market mechanism where businesses and citizens mitigate greenhouse gas build up inexpensively,  providing a funding stream to protect imperilled biodiversity and functioning ecosystems, while transferring billions of dollars from global North to South.  
Yet REDD+ has attracted opponents who see potential methodological and human rights problems with its application.  In this talk, I will discuss three thorny legal conundrums that must be addressed if REDD+ is to work as its proponents advocate: 1) Carbon is a new form of property: Who may own what property rights in carbon in a given locale?   2) What and how is carbon  measured, monitored, reported, and verified in a REDD+ scheme, and who gets to dictate the terms?   3) How do we fulfil Environmental Democracy legal norms in REDD+ deals, where symmetries often exist in knowledge and power between those prizing forests for their carbon sequestration properties and those depending on forests for their livelihoods?
Presenter
Professor David Takacs

University of California, San Francisco

David Takacs is Professor of Law at University of California, Hastings College of the Law in San Francisco.  His scholarly work addresses carbon offsetting, biodiversity conservation law, the Public Trust Doctrine, and the human right to water. He is the author of The Idea of Biodiversity (Johns Hopkins U. Press). In 2017, he received the Rutter Award for Outstanding Teaching at UC Hastings. He holds a J.D. from U.C. Hastings, an LL.M. from the School of Oriental and African Studies at the University of London, and a B.S. (Biology), M.A. (History and Philosophy of Science) and Ph.D. (Science & Technology Studies) from Cornell University.