OAIC & UOM - Privacy Event
Seminar/Forum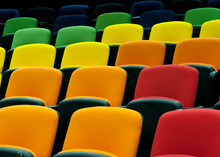 G08
Law
185 Pelham Street
Map
More information
T: +61383448957
The Australian Information and Privacy Commissioner, Timothy Pilgrim, will head a legal, social policy and rights panel at the University of Melbourne. Commissioner Pilgrim will be joined by human rights scholar and advocate, Dr. Monika Zalnieriute, and technology advisor, James Horton. The free event will be hosted by the Office of the Australian Information Commissioner (OAIC) and the University of Melbourne.
University of Melbourne's privacy and legal expert, Professor Megan Richardson, will MC the interactive panel and will be taking questions from the floor and from the live Twitter feed #ppnMelbourne. Privacy professionals, academics and students with an interest in privacy rights are encouraged to attend and join in the discussion.
Presenters
James Horton

datanomics

James Horton founder and CEO of datanomics, which develops data sharing platforms for industry, public and research sectors. datanomics also provides advisory services in relation to data ethics, data governance and data management. A pioneer of federal public sector data warehousing and information management in Australia, James been actively involved in information and data strategy across public and private sectors for over 25yrs. James is also deputy chairperson of the Victorian Mental Illness Awareness Council and a member of the Victorian Department of Health and Human Services' Innovation Reference Group for the Victorian 10 Year Mental Health Plan. James has a Bachelor of Business (Uni SA) and an MBA (ANU).

Dr Monika Zalnieriute

Melbourne Law School Post Doctoral Fellow
Melbourne Law School

Dr. Monika Zalnieriute is human rights scholar and advocate, working in the area of Internet Governance, data privacy, surveillance, freedom of expression and the rights of marginalized and vulnerable groups online. Monika has just joined Melbourne Law School as a PostDoctoral Fellow and will be working on her twoyear research project 'Digital Rights of Marginalized Groups: LGBT & Big Data'. Monika believes that research only matters if it has a strong and tangible impact well beyond academia; and thus is actively engaged both within academic, civil society and policymaking circles. Monika holds a PhD in Law from European University Institute in Florence. She is also a founding Director of a researchedbased nongovernmental advocacy organization 'ZEPHIRO: Progressive Platform for Human Rights' in Vilnius, Lithuania; a visiting Fellow at the Center for Media, Data and Society at the Central European University in Budapest, Hungary; and an affiliated Fellow at the Centre for Internet & Human Rights in Berlin, Germany. Monika also provides legal research expertise on data privacy and free speech issues to Council of Europe and nongovernmental human rights organizations. Monika is currently serving on the Executive Committee of the NonCommercial Stakeholder Group (NCSG), which is part of the Generic Names Supporting Organization (GNSO), within Internet Corporation for Assigned Names and Numbers (ICANN), and works towards the strengthening of the human rights protection within ICANN policies and procedures in particular. Council of Europe as well as Article 19 released her expertise reports on ICANN & human rights, that have attracted a lot of attention among various stakeholders within Internet Governance circles. Monika often delivers talks at various international Information Society gatherings and international workings groups, such as the United Nation Internet Governance Forum, EuroDIG, International Working Group on Data Protection in Telecommunications, and the Council of Europe Committee on Data Protection, among others. She has published in European Journal of International Law, International Journal of Law and Information Technology, Computer Law & Security Review and International Data Privacy Law. Monika was previously a legal researcher at Privacy International and a research assistant at the European University Institute. She also holds an LLM in International and Comparative Law from the European University Institute and an LLM in European Law from the University of Leiden; and has previously conducted research in the UK, France, Netherlands, Lithuania and Italy. In Melbourne, she now focuses on AsiaPacific in particular.

Timothy Pilgrim

, The Office of the Australian Information Commissioner (OAIC)

Timothy Pilgrim

The Office of the Australian Information Commissioner (OAIC)

Mr Timothy Pilgrim is the Australian Information Commissioner and Australian Privacy Commissioner. Timothy has been Australian Privacy Commissioner since 2010 and was Acting Australian Information Commissioner from 2015. Prior to this, Timothy was the Deputy Privacy Commissioner from 1998 to 2010. Before joining the Office of the Privacy Commissioner, Timothy held senior management positions in a range of Australian Government agencies, including the Small Business Program within the Australian Taxation Office and the Child Support Agency. Timothy has made a significant contribution to the field of privacy in Australia. His achievements include involvement in developing the private sector provisions of the Privacy Act 1988, which included widespread consultation with community, business and government organisations. He also played a key role in implementing the private sector provisions, which took effect on 21 December 2001. More recently, Timothy has led the implementation of the 2014 reforms to the Privacy Act, the most significant reforms to the Act since its commencement. In doing so he worked closely with businesses, consumer groups and Australian Government agencies to build awareness of privacy rights and obligations, and ensure compliance with the new requirements. Timothy has also worked at the international level to ensure that Australia is equipped to deal with global privacy challenges. He has played an important role in the implementation of the AsiaPacific Economic Cooperation (APEC) Privacy Framework, which aims to promote a consistent approach to information privacy protection across APEC member economies. Timothy has also been closely involved in developing a framework for privacy regulators around the world to cooperate on crossborder enforcement matters. Timothy has extensive experience in corporate management, covering fields such as human resource management, industrial relations and parliamentary liaison. More broadly, at the corporate level he has been responsible for providing high level advice on strategies for implementing large scale cultural change. Timothy Pilgrim was awarded a Public Service Medal in the 2015 Australia Day Honours List for 'outstanding public service in the development and implementation of major reforms to the Privacy Act 1988'. Timothy holds a Bachelor of Arts degree from the University of Sydney.