Interdisciplinary Masterclass: Law, Art and Politics with Professor Desmond Manderson
IILAH is excited to announce that Prof Desmond Manderson will be conducting an Interdisciplinary Masterclass aimed at early career scholars working at the intersections of law, art, and politics. We invite applications from interested doctoral scholars and early career academics in any faculty and university to apply.
Gordon Bennett Possession Island (1991)*

Prof Manderson, author of numerous pioneering books in the field of law, art and the humanities, including most recently Danse Macabre: Temporalities of Law in the Visual Arts (CUP, 2019), will read and comment on the work of up to 6 participants. Up to 10 non-presenting participants who wish to participate in the discussion but not present their work may also be included.
Applications are due by 28 July. Presenting Participants must include in their application:
A one page statement that describes:

your research interests;
the project on which you would like Prof. Manderson to comment;
why you would like to participate in this workshop;
whether you would like to attend as a non-presenting participant in the alternative; and

A two page CV including current status and publications.
Presenting participants will need to submit 3000 words of writing by 16 August. The writing could be part of a thesis chapter, article, or something else.
Non-Presenting Participants are also welcome to participate. If you are interested in attending as a non-presenting participant, please submit a letter (half page) explaining your current research interests, status, and why the Masterclass is of interest to you.
Applications must be submitted to mandersonmasterclass2019@gmail.com
All participants will also be invited to attend a lunchtime Book Launch seminar for Desmond Manderson's new book, Danse Macabre, as well as an ABC RN Big Ideas public talk featuring Desmond Manderson in conversation with ABC's Paul Barclay and invited panelists.
***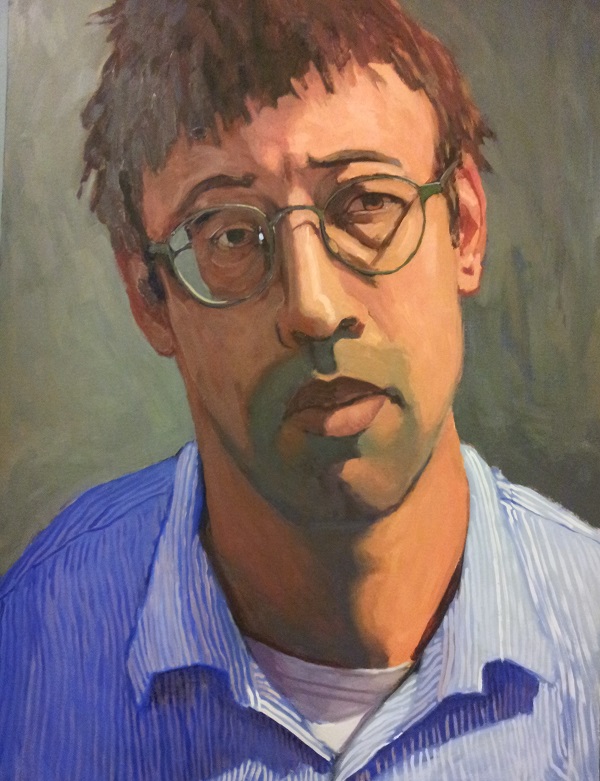 Prof Desmond Manderson is Director of the Centre for Law, Arts and the Humanities in the College of Law and College of Arts and Sciences at the Australian National University. He is author and editor of numerous books including Danse Macabre: Temporalities of Law in the Visual Arts (2019), Law and the Visual: Representations, Technologies, and Critique (2018), Kangaroo Courts and the Rule of Law: The Legacy of Modernism (2012), Proximity, Levinas, and the Soul of Law (2006), and Songs without Music: Aesthetic Dimensions of Law and Justice (2000).
* Collection: Museum of Sydney on the site of the first Government House, Historic Houses Trust of New South Wales. Purchased with funds from the Foundation for the Historic Houses Trust, Museum of Sydney Appeal, 2007.
.