Constitutional Reform in Sri Lanka: Meeting Majoritarian Challenges while Providing for Meaningful Devolution
Free Public Lecture
Cancelled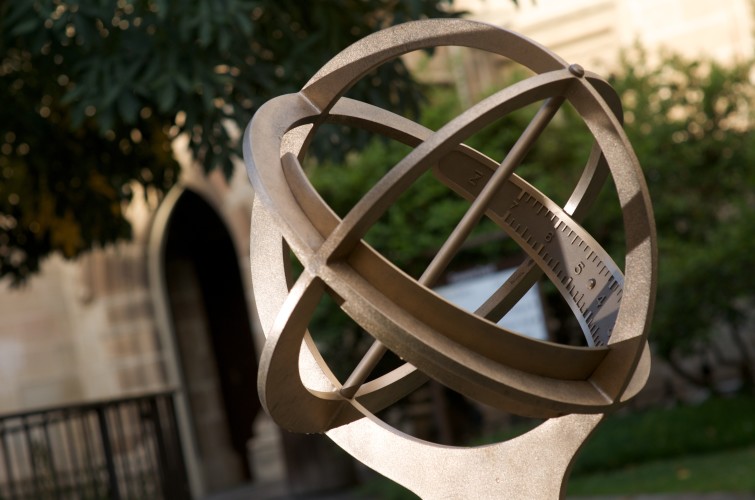 G08, Ground Floor
Law
185 Pelham Street
Map
More information
T: 83447089
Nearly a decade after the defeat of armed separatism, Sri Lanka is yet to arrive at a constitutional settlement of its ethnic crisis. While Tamil moderates seem prepared to accept power-sharing within a single country, there is strong pressure from Sinhala nationalists not to strengthen the system of Provincial Councils, alleging that more devolution would necessarily pave the way to secession. Any change in the 'unitary' nature of the State is strongly opposed by nationalists. For many Sri Lankans 'unitary' means 'oneness' or 'one country'.
The Sinhala word for 'unitary' is 'ekeeya' and 'eka' is 'one'. Thus, changing the unitary nature of the state is seen by some as 'dividing' the country. Moderate Tamils and proponents of devolution in the South, on the other hand, argue that describing the Sri Lankan State as 'unitary' is undesirable for the reason that there exists a certain 'unitary mindset' in Sri Lanka according to which any issue that arises between the Centre and a Province is decided in favour of the Centre. They argue that while 'unitary' means, in the classic sense, that powers devolved may be withdrawn by the Centre by constitutional change, there have been many instances of the legislature, executive and even the judiciary undermining devolution at every possible turn. In the current constitutional reform process, strong demands for meaningful devolution have been made also by the Sinhala-dominated provinces, indicating that devolution is seen also as an instrument for balanced regional growth, a welcome development. The challenge is to provide for effective and meaningful devolution to address the national question and demands for balanced regional development, while assuaging fears of possible secession.
This special seminar is co-hosted by the Centre for Comparative Constitutional Studies (CCCS) and Constitution Transformation Network (ConTransNet).
Presenter
Dr Jayampathy Wickramaratne

President's Counsel and Member of Sri Lankan Parliament
Government of Sri Lanka

Dr Jayampathy Wickramaratne is President's Counsel and Member of Parliament. He counts 41 years as a practising lawyer in Sri Lanka. In 2001, he was appointed President's Counsel, equivalent to a Queen's Counsel in England. The main areas of his legal practice are constitutional law, human rights, administrative law and criminal law. He holds a Master's degree in Public Administration from the Postgraduate Institute of Management, University of Sri Jayewardenepura and was awarded the Ph. D. degree by the University of Peradeniya for his thesis titled "Fundamental Rights in Sri Lanka". The thesis has been published with a second edition. Dr. Wickramaratne served as Consultant in the Ministry of Justice and Constitutional Affairs from 1996 to 2001. He was Senior Advisor in the Ministry of Constitutional Affairs in 2004 and from December 2005 to February 2008. He was a member of the Government's Constitution Drafting Team that drafted the Constitution Bill of 2000. He chaired a committee appointed by the InterMinisterial Committee on Human Rights to draft a new constitutional Bill of Rights. From January to July 2015, he was Senior Advisor to the President of Sri Lanka on Constitutional Affairs and played a key role in the drafting of the Nineteenth Amendment to the Constitution. Dr. Wickramaratne is a member of the Parliament of Sri Lanka since August 2015. He is a member of the Steering Committee of the Constitutional Assembly which is tasked with preparing a new draft Constitution. He is also a member of the Parliament's Committee on Standing Orders. Dr. Wickramaratne has extensive experience in the legal sector of Laos, having worked there for the United Nations Development Programme (UNDP), United Nations Office on Drugs and Crime (UNODC), the European Union and Swedish Sida over the past 16 years. His work includes being Chief Technical Advisor in the UNDP's Legal Sector Preparatory Assistance Project in the Ministry of Justice, Team Leader of the UNDP's Legal Sector Evaluation, consultant to International Law Project, Consultant to the Regional Workshop on Treaties for countries of SouthEast Asia, Legal Advisor to the UNODC's human trafficking project for three years and human rights expert for activities funded by the European Union from 2015 to date. He is a Director of the Institute for Constitutional Studies, a research organization working on constitutional issues including constitutionalism, devolution, powersharing and human rights. Dr. Wickramaratne has written extensively on legal and constitutional issues and presented numerous papers at international and local events. His latest publication is "Towards Democratic Governance in Sri Lanka: A Constitutional Miscellany" a collection of papers on constitutional law, powersharing, human rights and international law.