Laying Down the Law: Americans as Lawmakers in Occupied Nazi Germany and Imperial Japan
Seminar/Forum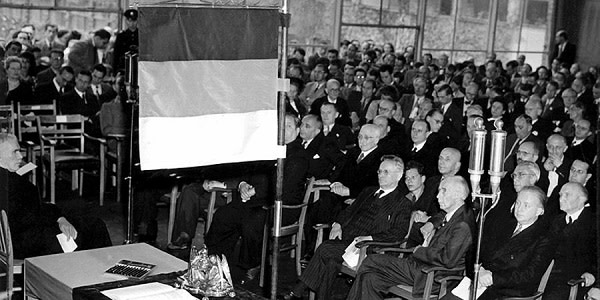 Room 224, Level 2
Law
185 Pelham Street
Map
This talk will explore how at the close of World War II American agencies in occupied Nazi Germany and Imperial Japan designed and implemented the two greatest law reform projects in the history of the world. It describes how a central – if elusive – aim of American policy was to secure permanent peace through the compulsory reconstruction of Germany and Japan as liberal rule of law states.
Presenter
Professor Rande Kostal

Professor of Law and History
Western University

Dr. Rande W. Kostal is a Professor of Law and History at Western University in London, Canada. His published works include Law and English Railway Capitalism 18251875 (OUPClarendon, 1994), A Jurisprudence of Power: Victorian Empire and the Rule of Law (OUPClarendon, 2005) and Laying Down the Law: The American Legal Revolutions in Occupied Nazi Germany and Imperial Japan (forthcoming, Harvard University Press, 2019).