A Human-Centred Future
Other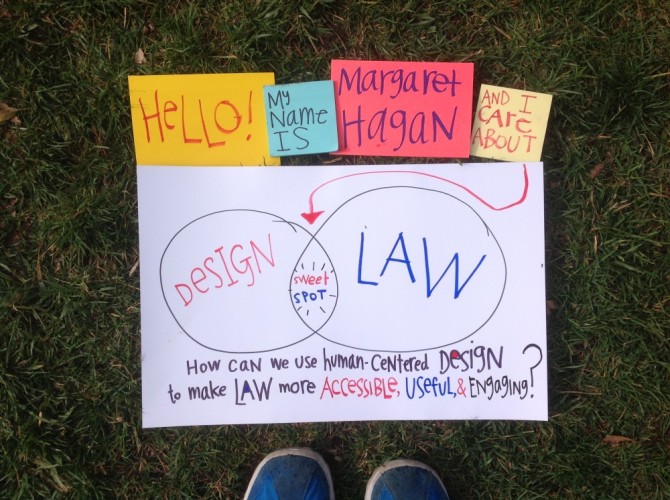 David P. Derham Theatre (GM15)
Melbourne Law School
185 Pelham Street
Map
More information
T: 83449480
How can we make government policy and the law more accessible, useful and engaging?
Join Standford Design Lab Director and Neota Logic Visiting Fellow Dr Margaret Hagan and Head of Policy Lab, UK Cabinet Office Dr Andrea Siodmok as they discuss new ways that digital technology can support civic engagement in government policies, and provide ethical, human-centred services in our courts.
Dr Hagan will speak on how government agencies – in particular, courts – might offer new, more human-centred services to the public. Focusing on recent research including the development of AI-based and coordinated digital services, and possible future strategies, such as the proactive and preventative identification of people's problems, customisable modes and characters of services, and distributed and interoperable services, Dr Hagan will discuss the ways human-centred design can be used to provide the public with procedural and substantive justice.
Focusing on open civics, Dr Siodmok will share insights on the Policy Lab's open justice project, which looks at enhancing digital access to courtrooms by applying speculative design techniques to user-insight generation activities. Dr Siodmok will also discuss Policy Lab's recent work to engage new users in voting registration.
This event forms part of the Digital Citizens Conference, and is generously supported by Neota Logic, through the Neota Logic Visiting Fellowship.
Presenters
Dr Andrea Siodmok,

Deputy Director, Policy Lab and Open Innovation, UK Cabinet Office

Dr Margaret Hagan

Director, Stanford Design Lab and Neota Logic Visiting Fellow
Stanford University

Margaret Hagan is the Director of the Legal Design Lab and a lecturer at Stanford Institute of Design (the d.school). She was a fellow at the d.school from 20132014, where she launched the Program for Legal Tech & Design, experimenting in how design can make legal services more usable, useful & engaging. She teaches a series of projectbased classes, with interdisciplinary student groups tackling legal challenges through userfocused research and design of new legal products and services. She also leads workshops to train legal professionals in the design process, to produce clientfocused innovation. Margaret graduated from Stanford Law School in June 2013. She served as a student fellow at the Center for Internet & Society and president of the Stanford Law and Technology Association. While a student, she built the game app Law Dojo to make studying for law school classes more interactive & engaging. She also started the blog Open Law Lab to document legal innovation and design work. Margaret holds an AB from the University of Chicago, an MA from Central European University in Budapest, and a PhD from Queen's University Belfast in International Politics. She is originally from Pittsburgh.