Future Histories: What Ada Lovelace, Tom Paine, and the Paris Commune Can Teach Us About Digital Technology
Seminar/Forum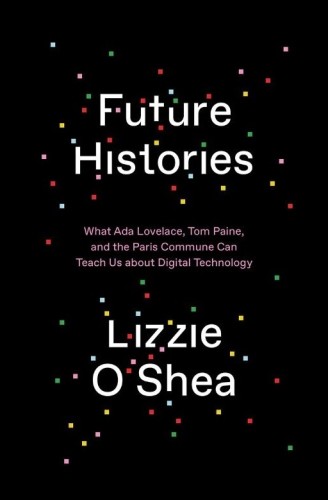 Room 920, Level 9
Melbourne Law School
185 Pelham Street
Map
In her latest work Future Histories, Lizzie O'Shea argues that we need to stop looking forward and start looking backwards. Weaving together histories of computing and social movements with modern theories of the mind, society and self, O'Shea constructs a 'usable past' that help us determine our digital future.
What, she asks, can the Paris Commune tell us about earlier experiments in sharing resources – such as the internet – in common? Can debates over digital access be guided by Tom Paine's theories of democratic economic redistribution? And how is Elon Musk not a visionary but a throwback to Victorian-era utopians?
Presenter
Ms Lizzie O'Shea

Senior Associate
Maurice Blackburn

Lizzie O'Shea is a human rights lawyer, writer, and broadcaster. She is regularly featured on national television programs and radio to comment on law, digital technology, corporate responsibility, and human rights, and her writing has appeared in the New York Times, Guardian, and Sydney Morning Herald, among others.