A Great Debate: Are the Geneva Conventions Relevant 70 Years on?
Seminar/Forum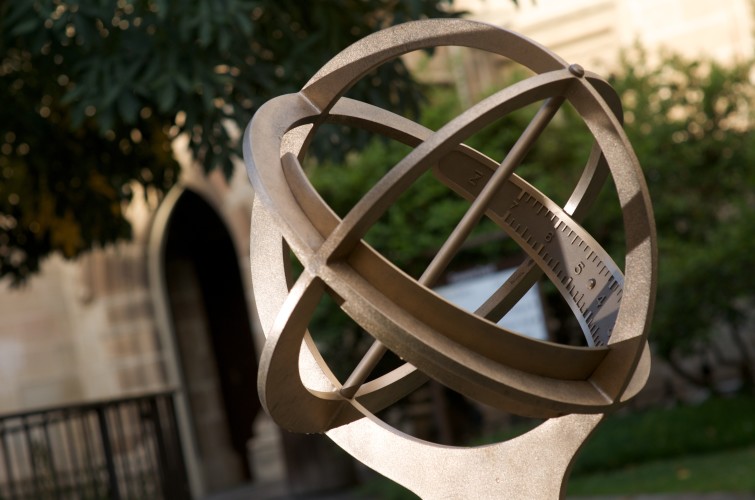 102
Law
1st Floor, 185 Pelham Street
Map
Are the Geneva Conventions still relevant 70 years after their adoption? Can laws forged in the fire of WWII - a conflict predominantly fought by state armed forces using conventional weapons - adequately regulate modern conflicts involving non-state armed actors, cyber operations and terrorist agendas - with the spectre of autonomous weapons using artificial intelligence on the horizon? Are the Geneva Conventions, agreed in an era of hope in multilateralism and collective security, bound to be cast aside in a time when the international rules-based order faces an existential crisis? Come along to our Great Debate, co-hosted by the Victorian IHL Advisory Committee and the Asia-Pacific Centre for Military Law, and hear two teams of heavy-hitting, quick-talking experts debate the relevance of the Geneva Conventions 70 years on.
Presenters
Ms Yvette Zegenhagen

National Manager
Australian Red Cross

Yvette is the National Manager of the IHL Program at Australian Red Cross, having joined the program in 2011. Prior to joining Australian Red Cross, Yvette worked as an Adjunct Teaching Fellow in the Bond University Law Faculty and as a commercial litigation lawyer in Melbourne. Yvette is currently the chair of the AsiaPacific National Society Legal Advisers' Network and has also held the position of Common Law Legal Adviser within the Legal Advisory Service at the International Committee of the Red Cross (ICRC) in Geneva. Yvette is admitted to practice as a Legal Practitioner to the Supreme Court of Victoria and High Court of Australia. Yvette is unhealthily competitive and has no qualms in resorting to cheap gimmicks in order to win tonight's debate.

Arun Lambert

Colonel
Australian Defence Force

COL Lambert joined the Australian Defence Force in 1991 and has served on operations in East Timor, Iraq and Afghanistan. He has also served on exchange with the British Army. During that time he deployed on numerous NATO and Permanent Joint Force Headquarters exercises and presented components of the outreach program to the partnership for peace nations. He has served as the Director of Army Legal Services and with Special Operations Command and was awarded the Conspicuous Service Cross in 2012. COL Lambert is currently posted as the Director of the Military Law Centre in Sydney, responsible for the training of over 500 Australian Defence Force legal officers, 250 general service officers and 500 international students each year in operations law and military justice.

Dr Jonathan Kolieb

Senior Lecturer
RMIT University

Jonathan Kolieb is Senior Lecturer in Law at the Graduate School of Business and Law, RMIT University. He holds degrees from the University of Melbourne (PhD; B.A./LL.B.), the University of CaliforniaBerkeley (LL.M; M.A.) and Monash University (B.A.Hons) and has been a visiting fellow at Australian National University and George Washington University. Jonathan has been engaged as an external legal consultant by the United Nations' Office of the Special Representative of the SecretaryGeneral for Children and Armed Conflict, and as research partner of Australian Red Cross. He has held positions at the Embassy of Australia in Washington DC, and with several NGOs focusing on human rights and international affairs. His research interests focus on global governance issues, including current projects on the legal protections of children in armed conflict and the human rights obligations of transnational corporations operating in conflictaffected areas.

Dr Carrie McDougall

Senior Lecturer
Melbourne Law School

Carrie McDougall is a Senior Lecturer at Melbourne Law School and specialist in the jus ad bellum, international criminal law and international humanitarian law fields. Before rejoining the Law School in 2018, she worked for nearly a decade for the Australian Department of Foreign Affairs and Trade (DFAT), serving first as Assistant Director of the International Law Section, then as the Legal Adviser at Australia's Mission to the United Nations in New York. Before joining DFAT, Carrie was a Research Fellow at Melbourne Law School and Sessional Lecturer, and prior to this, a solicitor. Carrie holds a PhD from Melbourne Law School and graduated as University Medallist with First Class Honours in Law and Arts from the University of Tasmania. She is admitted as a barrister and solicitor of the Supreme Court of Victoria and the High Court of Australia.

Mr Abuzar Mazoori

Mr Mazoori, a former refugee from Afghanistan, holds a Bachelor of Law. He is volunteering with Afghan community groups (Sarcheshma Association, Afghan Australia Initiative, and Victorian Afghan Associations Inc) alongside local organisations (DHHS, Wellspring and WHISE) to prevent family violence in south east Melbourne. He has also volunteered with Aboriginal Family Violence Prevention & Legal Service Victoria, the Centre for Multicultural Youth (to assist newly arrived emigrants to settle into their new environment), the Australia Red Cross' IHL Training Team, and the Women's Health in the South East Organisation' s Cultural Advisory Liaison Group (to raise awareness about family violence and prevent it among Afghan communities).