MLS Alumni Seminar with Associate Professor Megan Munsie
Seminar/Forum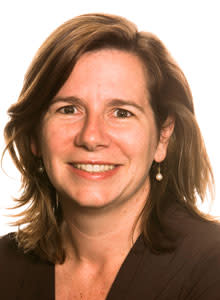 Slate Restaurant Bar
9 Goldsbrough Lane, Melbourne VIC 3000

Map
More information
T: +61 3 8344 3562
Cashing in on hope: The big business of selling stem cells
For many, stem cell science and regenerative medicine are synonymous with hope for a future free of suffering. Such hopes are not only held by patients and their loved ones, but also by researchers who seek to bring new therapies to the clinic. However, over the last decade private stem cell clinics in Australia and abroad have used online marketing to build an industry offering the illusion of help. This presentation will explore the role of regulation and professional standards in providing better safeguards for consumers in the context of high hopes, conflicting information and scientific uncertainties.
Presenter
Associate Professor Megan Munsie

Deputy Director, Centre for Stem Cell Systems | Head - Engagement, Ethics & Policy Program, Stem Cells Australia
Stem Cells Australia and Centre for Stem Cell Systems

Associate Professor Megan Munsie is Deputy Director of the Centre for Stem Cell Systems at The University of Melbourne and Head of the Engagement, Ethics and Policy Program at Stem Cells Australia, a national science initiative funded by the Australian Research Council. A trained developmental biologist, she combines her scientific expertise with a deep understanding of the ethical, societal and regulatory considerations of stem cell research and its translation. For over a decade, Munsie has been a leading member of the Australian stem cell research community linking scientists, other scholars, policy makers and the communities most impacted by stem cell research. Her work demonstrates the importance of interdisciplinary scholarship and empirical research to gain greater insights into community attitudes and how such research can be used to inform effective engagement and education strategies, as well as influence policy reform at a national and international level. In 2018 she was awarded the Public Service Award from the International Society for Stem Cell Research.