Emplacement and Displacement: Encounters in the Anthropocene
Seminar/Forum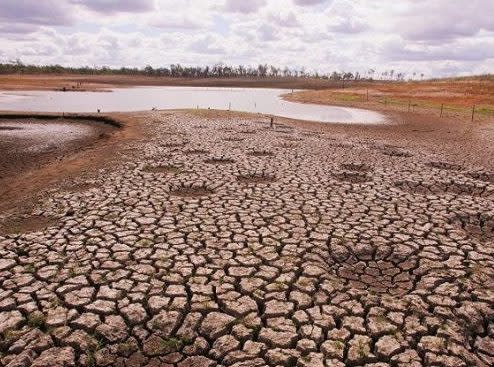 Research Lounge, Level 5, North Wing
Arts West

Map
More information
T: 03 9035 5280
Wide Brown Land: Australian Studies Seminar Series 2019
This paper will reflect upon the emergence of the idea of the Anthropocene within the global imaginary, and the globalising narratives that emplace and displace us. Responding to the suggestion that climate change represents a crisis of culture and imagination, this paper will canvas imaginative possibilities for newly configured lawful relations, suitable to that which Latour has described as the 'new climatic regime'.
It will examine the attritional violence of displacement in ecological degradation, and the disciplinary emplacement and 'precarization' of political subjectivities within the 'catastrophic imaginaries' of the Anthropocene. It will then consider the ways in which the legal and political rhetoric of climate change might be rethought from within imaginaries in place, through an examination of emergent critical thought on the occlusion and recuperation of 'vernacular landscapes', an imaginative ethics of 'narrative reinhabitation', an ethics of obligation in community and in place, and different forms of lawful relation and responsibility articulated in Indigenous jurisprudences.
Hosted by the Australian Centre
This interdisciplinary series considers the impact of climate change on aspects of Australian life and society and presents research on issues and practices that are important to contemporary Australia, and to Australia's relations to the region and the world.
All welcome, light lunch provided.
Presenter
Dr Kathleen Birrell

McKenzie Postdoctoral Fellow
Melbourne Law School

**Dr Kathleen Birrell** is a McKenzie Postdoctoral Fellow at Melbourne Law School. Her research is strongly interdisciplinary, encompassing critical legal theory, philosophy of law, and law and literature, as well as environmental and climate change law, human rights law, Indigenous peoples and the law, property law, and native title. Her postdoctoral project investigates encounters between competing narratives and laws in the context of the 'Anthropocene'. She completed a PhD (Law) at Birkbeck, University of London, and has taught at Birkbeck and The University of Melbourne. She is the author of *Indigeneity: Before and Beyond the Law*(Routledge, 2016).