The Rule of Law and the Future of the World Trading System
Free Public Lecture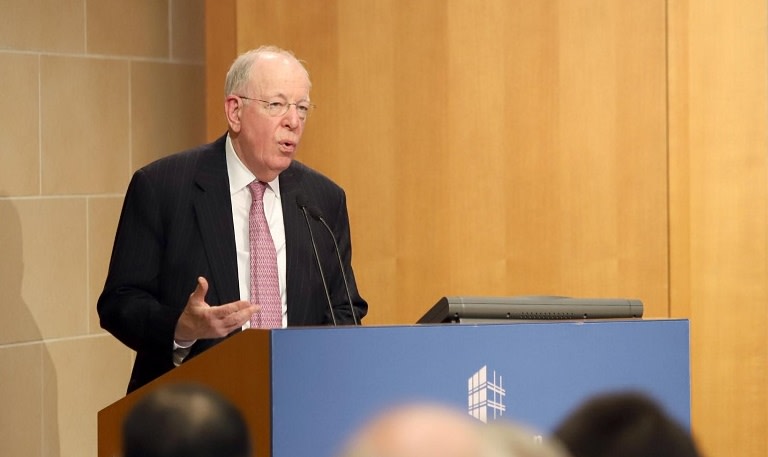 Theatre G08, Ground Level
Melbourne Law School
185 Pelham Street
Map
The news is dominated by trade in a way that it has not been since perhaps the clash between the United States and Japan in the 1980s. The headlines point to a trade war between the United States and China, and strained trade relations between South Korea and Japan. The trading system has not delivered new multilateral agreements during the last five years. The World Trade Organization (WTO) dispute settlement system appears to be breaking down. It appears to be easier to depart from international agreements. What is the current status of these issues, how do they affect the operations of the WTO, and what, if any, is the good news? What is possible to be achieved by June 2020 when the next formal WTO ministerial meeting will be held? What is the long-term picture for multilateralism? Are regional arrangements going to be the new architecture of the trading system? Is the pendulum swinging back permanently away from global value chains?
Image: Deputy Director-General Alan Wolff addressing members at the Peterson Institute for International Economics, December 2018.
Presenter
Mr Alan Wolff

Deputy Director-General
World Trade Organization

Alan Wm. Wolff became WTO Deputy DirectorGeneral on October 1, 2017.  He has had a long career dealing with international trade as a negotiator for the United States, as chief trade lawyer of the U.S. executive branch, and subsequently for many years in private law practice advising major clients in business and labour on matters of international trade policy.  He has served and advised both Republican and Democratic Administrations.  Prior to joining the WTO, he was for six years the Chairman of the National Foreign Trade Council, an organization founded in 1914 to promote more open world trade. Ambassador Wolff served as United States Deputy Special Representative for Trade Negotiations (STR) in the Carter Administration and was General Counsel of the Office in the Ford Administration. He was for a time acting Head of the U.S. Delegation for the Tokyo Round of GATT Multilateral Trade Negotiations and a principal draftsman of the basic U.S. law creating a mandate for trade negotiations. As Deputy USTR he was a founder and first chairman of the OECD Steel Committee.  Prior to joining STR, he was a lawyer with the U.S. Treasury Department and Director of its Office of Multilateral Trade Negotiations. He is a member of the Advisory Committee of the Peterson Institute for International Trade (PIIE), is a lifetime National Associate of the National Academies, having served several terms on the Science, Technology and Economic Policy Board of the Academies and chairing its Committee on Comparative Innovation Policies. He is a member of the Council on Foreign Relations. He holds a J.D. degree from Columbia University and an A.B. degree from Harvard College.  His wife, Hélène is a retired Unitarian Minister. They have three children and six grandchildren.