MLS Dean's Reception - London
Other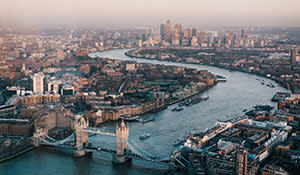 Rebecca Hossack Art Gallery
2a Conway Street, Fitzroy Square London W1T 6BA, UK

Map
More information
T: +61 3 8344 3562
Join Professor Pip Nicholson, Dean of Melbourne Law School and William Hearn Professor of Law, for an evening reception in London.
We are delighted that this reception will be held at the Rebecca Hossack Art Gallery, a gallery championing originality in contemporary Western and non-Western art. Celebrating and promoting inclusiveness and innovation, Rebecca Hossack (LLB, BA 1978) has pioneered exhibitions of Aboriginal art, as well as curating important collections from Papua New Guinea, tribal India and the Bushmen of the Kalahari.
If you are in London, or travelling to London at this time, we hope you will join us at this spectacular venue to meet the Dean of MLS and reconnect with fellow law alumni based in the UK.
Drinks and canapes will be served and the dress code is smart casual.
We look forward to seeing you in London for this special evening.
Regards,
The Alumni Relations team Melbourne Law School