Where to from here? Fashion design law, technology & practice in Australia
Seminar/Forum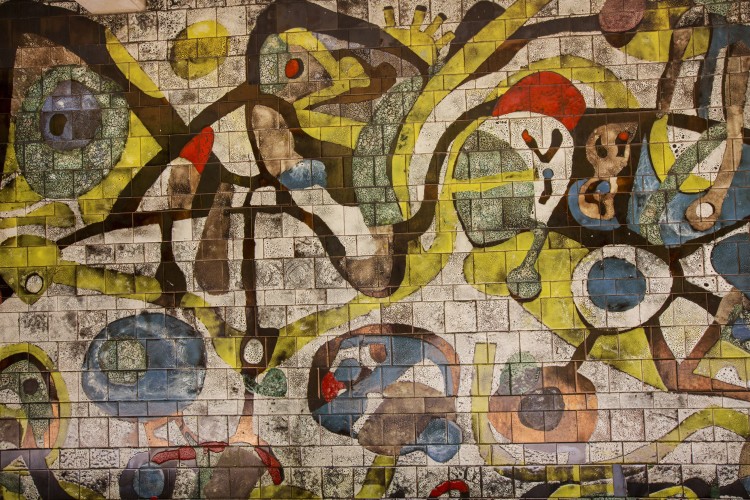 LT2
Melbourne Business School
Leicester Street
Map
Design rights have been described as 'An Expensive, Confusing, and Ineffective Suit of Armor' when it comes to the IP protection of emerging fashion designers in the digital age (Janssens & Lavanga, Fashion Theory, online 26 October 2018). Indeed, notwithstanding the plethora of IP rights marginally available to fashion design, according to OECD data for 2016 footwear and clothing top the trade in counterfeit and pirated goods worldwide (OECD, Trends in Trade in Counterfeit and Pirated Good, 18 March, 2019). And the prospects of civil and criminal liability seem quite ineffective in the face of an entire fashion industry which is 'built around the idea that trendy clothes should be available to consumers at accessible price points' rather than rewarding and encouraging innovative design (Brucculieri, Huffington Post, 4 September 2018).
So where are the gaps in the Australian IP laws that may be called on to protect fashion design, what do these laws protect, how is technology changing current practices, and how might design rights perform better for a new generation of fashion designers in Australia specifically? A panel of experts from law, industry and IP Australia will consider these questions.
Presenters
Brett Massey

Senior Policy Officer
IP Australia

Brett Massey is a senior policy officer with over a decade of experience at IP Australia providing policy advice and changing intellectual property legislation, and is a leading figure in IP Australia's current work on designs law reform. He is an advocate for evidencebased policy, deeper stakeholder engagement, and continuous innovation in the policy and legislative process. He will speak about IA Australia's consultations in its designs review and options for law reform.

Alana Kushnir

,

Lawyer and Curator, Director and Founder of Guest Work Agency

Alana Kushnir

Lawyer and Curator, Director and Founder of Guest Work Agency
Guest Work Agency

Alana Kushnir is the founder and director of Guest Work Agency, an art advisory and law firm for artists, designers, collectors, galleries, arts organisations and museums. Alana is also a sessional lecturer at The University of Melbourne, teaching subjects on contemporary art and art law, and the Principal Investigator of the Serpentine Galleries' R&D Platform Legal Lab. She holds a BA/LLB(Hons) from the University of Melbourne and an MFA (Curating) from Goldsmiths, University of London. She will speak about the legal challenges facing emerging designers.

Colin Golvan

Barrister
Owen Dixon Chambers

Colin Golvan has had extensive experience in the area of infringement of copyright, registered designs, patents and trade marks and was also senior counsel in the seminal fashion design cases of 'Seafolly Pty Ltd v Madden' [2013] FCA 314; [2014] FCAFC 30 and 'Elwood Clothing Pty Ltd v Cotton On Clothing Pty Ltd' [2008] FCAFC 197. He will speak about his experience in the protection of fashion design from unauthorised reproduction and measures available to designers to prevent the sale of fake designs.He will also discuss the design/copyright overlap provisions, having regard to argument raised about that issue in the recent Federal Court proceeding of 'Globe International Limited v Kmart Australia Limited'.