Launch for the Centre for Artificial Intelligence and Digital Ethics (CAIDE)
Launch
Cancelled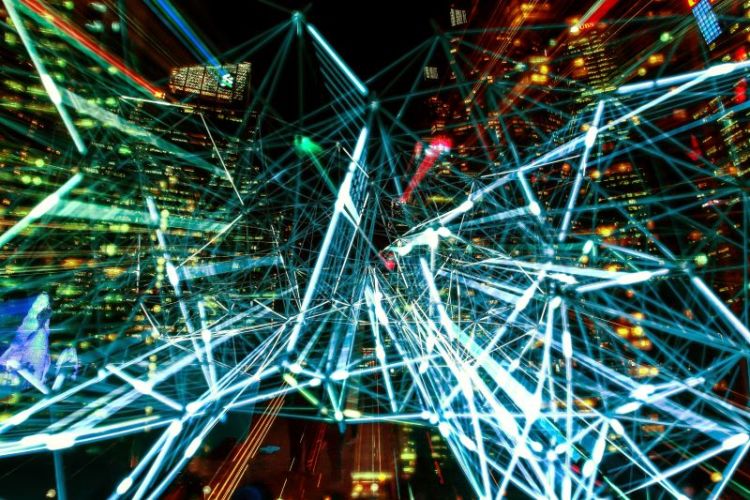 David P. Derham Theatre
Melbourne Law School
185 Pelham Street
Map
This event is now cancelled
The launch for the Centre for Artificial Intelligence and Digital Ethics (CAIDE) will be held on 30 March 2020. Led by Professor Jeannie Paterson and Associate Professor Tim Miller, CAIDE will conduct interdisciplinary research and teaching, lead public engagement and debate, support emerging researchers, and collaborate with national and international industry and university partners to promote understanding and expertise in AI and Digital ethics.
The theme of the launch is 'Digital Intermediaries' and will feature presentations by Dr Alan Finkel AO (Chief Scientist of Australia), Professor Karin Verspoor (School of Computing and Information Systems) and Mr Edward Santow (Human Rights Commissioner). Digital intermediaries include chatbots and digital home assistants. They are increasingly used by government, industry and not for profits as a way of communicating with their clients and providing a variety of digital services. Digital intermediaries may appear straightforward but raise a host of ethical (and legal issues) including around the way in which the human machine interaction is framed, accessibility consent, privacy, data collection, the quality of service provided and its evaluation. Digital intermediaries are in this sense an exemplar of the kinds of practical and real issues of ethics that arise from the use of new technologies in society.
CAIDE is a joint initiative of Melbourne Law School, the Melbourne School of Engineering, the Faculty of Arts and the Faculty of Science.
Presenters
Dr Alan Finkel

Australia's Chief Scientist


Dr Alan Finkel AO commenced as Australia's Chief Scientist on 25 January 2016. He is Australia's eighth Chief Scientist. Prior to his appointment, he served as President of the Australian Academy of Technology and Engineering (ATSE), and for eight years as Chancellor of Monash University. As Chief Scientist, Dr Finkel led the development of the 2019 National Hydrogen Strategy, which was adopted in November 2019. He also led the 2016 National Research Infrastructure Roadmap, the 2017 Review into the National Electricity Market ("Finkel Review"), and the 2018 STEM Industry Partnership Forum report. He serves as the Deputy Chair of Innovation and Science Australia

Professor Karin Verspoor

School of Computing and Information Systems

Professor Karin Verspoor, School of Computing and Information Systems, is currently the Director of Health Technologies and Platform Lead for Digital Health in the Melbourne School of Engineering, as well as Deputy Director of the Centre for Digital Transformation of Health. Trained as a computational linguist, Karin's research primarily focuses on extracting information from clinical texts and the biomedical literature using machine learning methods to enable biological discovery and clinical decision support. Karin held previous posts as the Scientific Director of Health and Life Sciences at NICTA Victoria Research Laboratory, at the University of Colorado School of Medicine, and Los Alamos National Laboratory. She also spent 5 years in startups during the US Tech bubble, where she helped design an early artificial intelligence system.

Mr Edward Santow

Human Rights Commissioner


Edward Santow has been Human Rights Commissioner at the Australian Human Rights Commission since August 2016. Ed leads the Commission's work on technology and human rights; refugees and migration; human rights issues affecting LGBTI people; counterterrorism and national security; freedom of expression; freedom of religion; and implementing the Optional Protocol to the Convention Against Torture (OPCAT). Ed's areas of expertise include human rights, public law and discrimination law. He is a Visiting Professorial Fellow at the University of New South Wales (UNSW), a member of the World Economic Forum's Global Future Council on Human Rights and the Fourth Industrial Revolution, and serves on a number of boards and committees. In 2009, Ed was presented with an Australian Leadership Award, and in 2017, he was recognised as a Young Global Leader by the World Economic Forum. From 20102016, Ed was chief executive of the Public Interest Advocacy Centre, a leading nonprofit organisation that promotes human rights through strategic litigation, policy development and education. Ed was previously a Senior Lecturer at UNSW Law School, a research director at the Gilbert + Tobin Centre of Public Law and a solicitor in private practice.