MLS Alumni Seminar with Lucy Adams
Seminar/Forum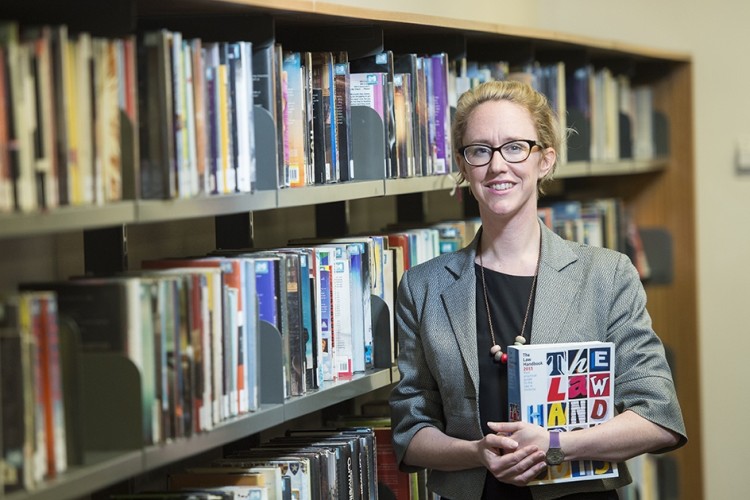 Upstairs Function Room
Slate Restaurant Bar 9, Goldsbrough Lane, Melbourne

Map
More information
T: 03 8344 3562
Melbourne Law School alumni are invited to an exclusive Alumni Seminar presented by Ms Lucy Adams (BA/LLB(Hons) 2005), Manager and Principal Lawyer, Homeless Law at Justice Connect. This seminar is titled "The role of the law in tackling homelessness and poverty: the good, the bad and the ugly".
About the Seminar:
Since 2014, the City of Melbourne has seen the number of people sleeping rough increase by 74% and, at last count, there were 247 people sleeping on Melbourne's streets. One response has been to propose tougher local laws that would, in effect, ban people from sleeping on the street and allow their belongings to be confiscated if left unattended. Fines or charges could be issued for failure to comply.
On the other side of the coin, we have the law as a tool for protection of rights, prevention of homelessness and alleviation of poverty. By way of example, in Burgess v Director of Housing (2014) VSC 648, Macaulay J quashed a decision to apply for a warrant to evict a public housing tenant and her son where, in making that decision, the Director of Housing had failed to consider the human rights of the family and the significance of maintaining the rented premises to their health and wellbeing.
Justice Connect Homeless Law has assisted thousands of clients to address fines and charges directly related to homelessness. They have also prevented approximately 500 clients and their families being evicted into homelessness through a combination of legal representation and social work support. Informed by this work, this seminar will contemplate the role for the law in addressing homelessness and poverty: the good, the bad and the ugly.
About the Speaker:
Lucy Adams is the Manager and Principal Lawyer of Justice Connect Homeless Law, a specialist legal service for Victorians who are homeless or at risk of homelessness. Lucy works with an in-house team of lawyers and social workers and approximately 430 pro bono lawyers to provide legal representation and social work support to over 400 Victorians experiencing homelessness, or on the brink of it, each year.
Prior to starting at Justice Connect in 2010, she was an intellectual property lawyer at Clayton Utz.
In 2013, Lucy undertook a Churchill Fellowship, travelling to nine international cities and speaking with 60 experts about homelessness and the regulation of public space. Her report, In the Public Eye: Reducing the negative impact of laws regulating public space on people experiencing homelessness, has been used by decision-makers and advocates both locally and internationally.
Her work with Homeless Law is focused on preventing homelessness and reducing the negative impact of the law on people experiencing homelessness. In 2016, she was the Law Institute of Victoria's Community Lawyer of the Year.