Regulating State-owned Enterprises in Mega-Regionals: Issues, Solutions, and Directions
Seminar/Forum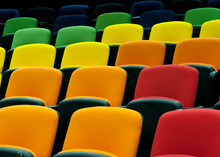 Boardroom
Law
185 Pelham Street
Map
The activism of state-owned enterprises (SOEs) as foreign direct investors, their governance and ownership structure, and a partial and incoherent trans-national regulatory framework for their activities, have placed SOEs at the source of a series of economic, legal, and geopolitical concerns in several recipient countries. Consequently, the European Union (EU) and the United States (US) have been attempting to fill the regulatory gap while negotiating with their Asian counterparts, a new generation of free trade agreements (FTAs). The new treaties include specific chapters that develop ground-breaking rules on SOEs. While the new chapters dedicated to SOEs share similarities, the EU and US are, in effect, promoting distinct and competing regulatory models. This presentation provides a comparative analysis of the two emerging regulatory models focusing on five elements: a) the definitions, b) acceptance of state ownership model, c) competitive neutrality, d) non-discrimination, and e) scope of application of the treaty. The presentation claims that the language used in the EU-Vietnam FTA represents a sophisticated and replicable evolution of the European regulatory model. The language used in the EU model pursues higher levels of transparency and aims at the application of principles of good governance to SOEs. More importantly, the EU model does not challenge state ownership and state participation in the economic activities, however it underpins a level playing field and competitive neutrality between private and state owned investors. The presentation concludes that the possible replication of the EU regulatory model with China will have ramifications beyond the EU and China because of the economic significance of both parties and the uncertain future of the Trans Pacific Partnership.
Presenter
Mr Dini Sejko

Chinese University of Hong Kong

Mr. Dini Sejko is a Ph.D. candidate and research assistant at the Chinese University of Hong Kong, Faculty of Law. He is doing research on state capitalism and foreign direct investment and is writing his thesis on the transnational regulatory regime of sovereign wealth funds. He has been WUN Visiting Fellow at the Leeds University Business School and has been awarded the Global Scholarship Programme for Research Excellence Award to visit the Melbourne School of Law, Global Economic Law Network. Mr. Sejko has coauthored a book chapter with Prof. Julien Chaisse: InvestorState Arbitration Distorted – When the Claimant Is a State, in Leïla Choukroune (Ed), Judging the State in International Trade and Investment Law: Modern Sovereignty, the Law and the Economics (London: Springer, Series International Law and the Global South: Perspectives from the Rest of the World) and frequently presented his research in conferences and seminars. Mr. Sejko has obtained a Combined Bachelor and Master of Science in Law from Bocconi University and an LLM in International Economic Law from the Chinese University of Hong Kong.