Company Law's Role in Labour Law's Problems
Seminar/Forum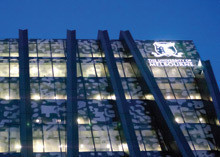 224
Law
185 Pelham Street
Map
Many difficulties with the achievement of labour law objectives, and the enforcement of existing labour law provisions, are caused by the fact that those making decisions, and those benefiting from them, appear to be shielded behind the veil of incorporation when the company becomes insolvent. These same issues would not be happening unless the company as the legally responsible party was a separate legal entity, often with limited assets from which a regulator can seek a remedy. Thwarted regulators such as the Fair Work Ombudsman quietly fume and take 'creative steps' with their own limited laws. In this seminar, Professor Anderson will discuss what role limited liability and separate legal entity play in causing problems for employees during corporate insolvency, and then consider ways to surmount these.
Presenter
Professor Helen Anderson

Melbourne Law School

Helen Anderson is a Professor at the Melbourne Law School. She is the author of 'The Protection of Employee Entitlements in Insolvency: An Australian Perspective' (Melbourne University Press, 2014). Professor Anderson leads a team of scholars researching ways to regulate fraudulent phoenix activity and in early 2017, the team released its final report entitled 'Phoenix Activity: Recommendations on Detection, Disruption and Enforcement'. One of these recommendations, a director identification number, has been widely praised and is under consideration by Treasury.