Book Launch: Restoring Voice to People with Cognitive Disabilities
Launch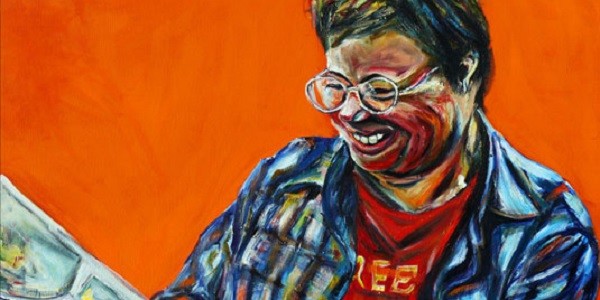 Room 920, Level 9
Law
185 Pelham Street
Map
Join the Hallmark Disability Research Initiative and Cambridge University Press in celebrating the release of Dr Anna Arstein-Kerslake's new book Restoring Voice to People with Cognitive Disabilities, launched by Graeme Innes AM (Former Australian Disability Discrimination Commissioner).
The right to make decisions is important for every individual. It allows us to express ourselves, discover our likes and dislikes, and lead our lives in the way we desire. People with cognitive disability have historically been denied this right in many different ways – sometimes informally by family members or carers, and other times formally by a courtroom or other legal authority.
This book provides a discussion of the importance of decision-making and the ways in which it is currently denied to people with cognitive disability. It identifies the human right to equal recognition before the law as the key to ensuring the equal right to decision-making of people with cognitive disabilities. Looking to the future, it also provides a roadmap to achieve such equality.
Presenters
Dr Anna Arstein-Kerslake

University of Melbourne

Dr Anna ArsteinKerslake is a lecturer in Melbourne Law School at the University of Melbourne and the Academic Convenor of the Disability Research Initiative. Anna's research focuses on the human rights of persons with disabilities. Her published work focuses specifically on the rights to equal recognition before the law and legal capacity, including capacity to consent to sex.

Graeme Innes

Former Disability Discrimination Commissioner


Graeme Innes was Australia's Disability Discrimination Commissioner from December 2005 to July 2014. During that time he has also served as Australia's Human Rights Commissioner for three and a half years and as Race Discrimination Commissioner for two years. Graeme is a Lawyer, Mediator and Company Director. He has been a Human Rights Practitioner for 30 years in NSW, WA and nationally. As Commissioner, Graeme has led or contributed to the success of a number of initiatives. These have included the Same Sex: Same Entitlements inquiry, which resulted in removal of discrimination across federal law; the drafting of the United Nations Convention on the Rights of Persons with Disabilities, and its ratification by Australia. Graeme was also crucial to the development of the National Disability Strategy and the Disability (Access to Premises – buildings) Standards 2010; as well as the establishment of Livable Housing Australia. Graeme has also been an active high profile advocate for the implementation of cinema captioning and audio descriptions and, as Human Rights Commissioner, undertook three annual inspections of Australia's Immigration Detention facilities. Graeme has been a Member of the NSW Administrative Decisions Tribunal; the NSW Consumer, Trader and Tenancy Tribunal; and the Social Security Appeals Tribunal. He has also been a Hearing Commissioner with the Human Rights and Equal Opportunity Commission. Graeme was Chair of the Disability Advisory Council of Australia, and the first Chair of Australia's national blindness agency, Vision Australia. In 1995 Graeme was made a Member of the Order of Australia (AM). In 2003, he was a finalist for Australian of the Year.