GSA Art Prize
Exhibition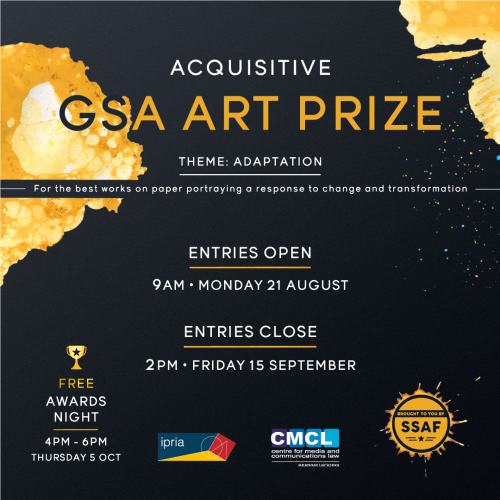 The GSA Acquisitive Art Prize, sponsored by CMCL and IPRIA, is open to all current University of Melbourne graduate students.
Entries must be physically submitted at GSA Reception (G01) no later than 2pm Friday 15 September 2017.
Join us in the beautiful Gryphon Gallery of the historic 1888 Building, on 5 October at 4:00pm where we will showcase the finest entries of the 2017 Acquisitive Art Prize. This exhibition will not only celebrate the graduate student community's artistic output, but will also highlight the breadth and depth of talent that exists outside of their areas of study.