Women in Court and Changing Lives
Seminar/Forum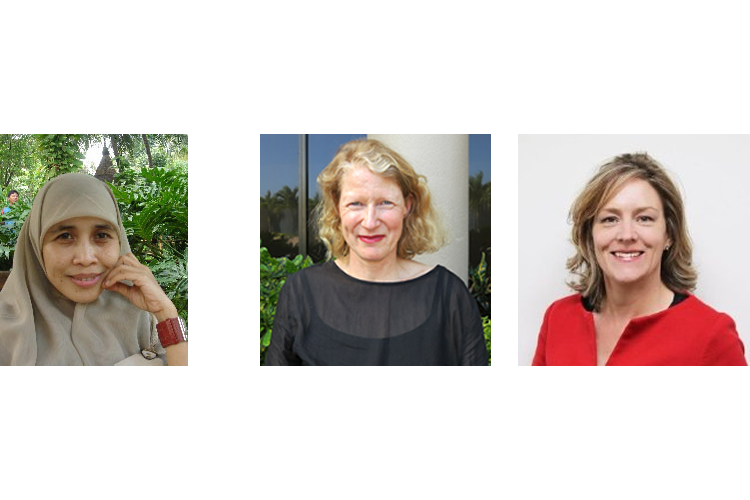 Room 608
Law
185 Pelham Street
Map
12 years of collaboration between the Supreme Court of Indonesia, the Family Court of Australia and the PEKKA Civil Society Organisation
This discussion will present a somewhat unorthodox and, to many eyes, counter-intuitive story of improving women's access to family courts in Indonesia. The story will trace the complex path of how changes in access to paralegals and family law courts changed women's lives and those of their children. How does a million more women accessing the family law courts for Muslim citizens in Indonesia (the Religious Courts) in the last decade affect the individual lives of women and girls? The discussion will also cover PEKKA's fledgling scholarship programme so that girls from female-headed households are now encouraged to complete 12 years of education and to contemplate tertiary or vocational studies rather than join the 25% of Indonesian girls who marry before they turn 18 years of age. A tangible way to see how improving women's access to Family Law Courts creates a dynamic of intergenerational change and opportunity for their girls and boys.
Hosted by the Family and Children's Law Research Group and the Centre for Indonesian Law, Islam and Society, Melbourne Law School.
Presenters
Ms Leisha Lister

Law & Development Partners

Leisha is a specialist consultant focussed on improving access to justice for women, and children in the Asia Pacific region. For the past 17 years Leisha Lister was the Executive Officer of the Family Court of Australia where she managed and coordinated the development of policy, research and significant projects focussed on improved access to justice. Leisha has previously worked in the area of community development; HIV/AIDS education; child protection; ending violence against women and children and trafficking. Leisha holds post graduate qualifications in law, business and behavioural science.

Ms Cate Sumner

Director
Law & Development Partners

For over 25 years, Cate Sumner has worked in the Middle East, Asia and the Pacific, focusing on access to justice, human rights and judicial reform. Her career spans working with the international law firm Baker & McKenzie in Cairo, the United Nations (UNRWA) as both a Refugee Affairs Officer in the Gaza Strip and as Legal Officer in Jerusalem, and the International Development Law Organisation (IDLO) in their offices in Manila and Sydney. In 2005, Cate established Law & Development Partners to work on access to justice and judicial reform programmes across Asia and the Pacific.

Ms Nani Zulminarni

National Coordinator
PEKKA, Empowering Women Headed Households CSO

Nani has more than 30 years of experience in women's empowerment fighting poverty and discrimination from a social, economic and political perspective. Nani graduated from Bogor Agriculture Institute in 1985 and has a Masters Degree in Sociology from North Carolina State University USA in 1993. In 2001, Nani founded PEKKA, an organization that supports over 50,000 rural women who are heads of household as a result of being single, widowed, abandoned, divorced in more than 1,000 villages across 20 Provinces in Indonesia. Nani is a member of the International Advisory Group of Musawah, a global network of Muslim Women for Justice and Equality in the Islamic Family Law.