Advisory Board members
Clinton Benjamin (Bardi, Yawuru, and Kija), National Native Title Council
Professor John Borrows (Chippewa), University of Victoria Faculty of Law, British Columbia
Keshi Moore, LSS Indigenous Student Representative
Nathan Newcastle, LSS Indigenous Liaison Officer
Tim Goodwin (Yuin), Barrister
Tony McEvoy (Wirdi), Barrister
Sana Nakata (Torres Strait), Faculty of Arts
Professor Pip Nicholson, Deputy Vice-Chancellor (People and Community) and Deputy Provost
Elly Patira (Gunai and Ngapuhi), Department of Premier and Cabinet (Victoria)
Karri Walker (Nyiyparli), First Peoples' Assembly of Victoria
Terms of Reference
The role of the Advisory Council for the Indigenous Law and Justice Hub involves:
Providing general strategic advice to the Hub and its staff
Assisting in driving the direction of the Hub's activities, relevant to critical Indigenous legal issues and community requirements.
Facilitating broadening the Hub's reach of influence and opportunities for further resourcing including through community organisations, industry, research organisations and the philanthropic sector.
Advocating for the Centre's activities with government and community organisations.
2023
2020 Visitors
2019 Visitor
Future Visitors
Professor Jacinta Ruru, University of Otago
University of Otago (Indigenous Scholar in Residence)
Jacinta is the Co-Director, Nga Pae o te Maramatanga, New Zealand's Māori Centre of Research Excellence Nga Pae o te Maramatanga. She currently teaches into the Laws 101 programme and is building a thriving Indigenous law post-graduate programme. Her research interests include:
Indigenous Peoples comparative law (including rights to own, govern and manage water, land, marine area, minerals and national parks)
Māori land law including Te Ture Whenua Maori Act 1993
Te Tiriti o Waitangi / Treaty of Waitangi and United Nation's Declaration on the Rights of Indigenous Peoples
Family law and Māori
Environmental Law and Māori, Law and landscapes
Aotearoa New Zealand's legal history
Jacinta is also a member of the Coastal People: Southern Skies collaboration that connects communities with world-leading, cross-discipline research to rebuild coastal ecosystems.
2021 Visitors
Dr Crystal McKinnon
Crystal McKinnon is a Yamatji woman and is currently working at RMIT as a Vice Chancellor's Indigenous Research Fellow, where she sits within the Social Change Enabling Capability Platform (ECP) and an Australian Research Council Discovery Indigenous Project, Indigenous Leaders: Lawful Relations from Encounter to Treaty. The Discovery Indigenous project looks at lawful encounters between the State and Aboriginal communities of Victoria as historic sovereign practices that may inform current Treaty practices.
Her work has looked at concepts of Indigenous sovereignty, and Indigenous resistance through the use of the creative arts, including music and literature. Crystal is the co-editor of History, Power and Text: Cultural Studies and Indigenous Studies (UTS ePress, 2014), and her work has been published in several books and journals, including Making Settler Colonial Space: Perspectives on Race, Place and Identity (Palgrave, 2010), the Alternative Law Journal, and Biography.
She has extensive governance experience having previously served for a number of years on the Boards of both Flat Out and of the Victorian Aboriginal Community Services Associated Limited, and she is currently a director on the Board of the Victorian Aboriginal Legal Service and she sits on the steering committee for the Law and Advocacy Centre for Women. Crystal has previously worked in both the Aboriginal community organisation and the community legal centre sectors.
2019 Visitor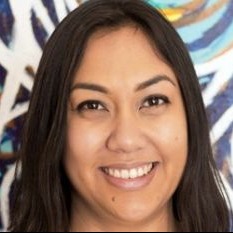 Associate Professor Sana Nakata
Associate Professor Sana Nakata is Associate Dean, Indigenous and co-director of the Indigenous-Settler Relations Collaboration at the Faculty of Arts at The University of Melbourne. Trained as a lawyer and political theorist, her research is centred upon developing an approach for thinking politically about childhood in ways that improve the capacity of adult decision-makers to act in their interests.
She has recently completed an ARC Discovery Indigenous Research Fellowship examining Representations of Children in Australian Political Controversies (2016-2019). She is the author of Childhood Citizenship, Governance and Policy (2015), and along with co-director Sarah Maddison, edits the Springer book series: Indigenous Settler Relations in Australia and the World.
Engagement
Centre Affiliation
Member, Advisory Board, Indigenous Law and Justice Hub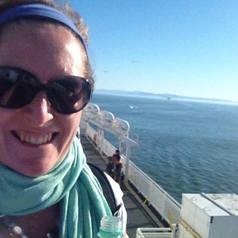 Mary Spiers Williams
Researcher, Australian National University
In 2019 Mary Spiers Williams accepted a joint appointment between the National Centre for Indigenous Studies and the College of Arts and Social Sciences as Subdean for Undergraduate Indigenous Studies. Mary will return full-time to the ANU Law School in 2022. Mary continues to teach Criminal Law there, and facilitates the at ANU College of Law's plan for action under the ANU Reconciliation Action Plan.
Mary currently teaches Indigenous political, civil and legal rights in Australia and convenes the ANU's Undergraduate Indigenous Studies Programme at the ANU. She leads the Interdisciplinary Social Justice Research Hub.
Engagement
2018 Visitor
Professor Angela Riley
Professor of Law, UCLA School of Law
Angela R. Riley is Professor of Law at UCLA School of Law and Director of UCLA's Native Nations Law and Policy Center. She directs the J.D./M.A. joint degree program in Law and American Indian Studies and is the UCLA campus representative on issues related to repatriation under the Native American Graves Protection and Repatriation Act (NAGPRA). Professor Riley's research focuses on indigenous peoples' rights, with a particular emphasis on cultural property and Native governance. Her work has been published in the Yale Law Journal, Stanford Law Review, Columbia Law Review, California Law Review, Georgetown Law Journal and numerous others.
Engagement
Event: Owning 'Red': A Theory of Indian (Cultural) Appropriation event
Dr Christine Black
Senior Research Fellow, Melbourne Law School
Dr C.F. Black is the Indigenous Scholar in Residence at the Melbourne Law School. She is also an Associate Professor adjunct to the Griffith University Centre for Coastal Management. Dr Black is a descendant of both the Kombumerri and Munaljahlai peoples. Whilst at the Melbourne Law School She has a PhD from the Griffith Law School. Her thesis focused on bringing forth the concept of Indigenous Jurisprudence in the Australian context. Black has made story her 'legal structure' in which to convey knowledge pertinent to the understanding that the Land (Earth) as the source of the law, as juxtaposed to the Common Law concept of land as property.
A future publication with Routledge will take this same legal stand point to discuss the ethics of Autonomous Algorithmic decision-making systems (AADMS) through the lens of mythology and ancient stories. She is also developing research with Native American and South American colleagues around the understanding of plant consciousness and the role of plants in Indigenous societies as knowledge holders. Her first publication on the issue is On Lives Lived with Law: Land as Healer, (Law, Text Culture Jl.). Her key research areas: Indigenous Jurisprudence, ethical issues relating Artificial Intelligence and other related technology, landscape and plant consciousness.
2017 Visitor
Professor John Borrows
Senior Fellow (Melbourne Law Masters)
University of Victoria Law, Canada
John Borrows BA, MA, JD, LLM (Toronto), PhD (Osgoode Hall Law School), LLD (Hons, Dalhousie & Law Society of Upper Canada) FRSC, is the Canada Research Chair in Indigenous Law at the University of Victoria Law School in British Columbia. His publications include Recovering Canada: The Resurgence of Indigenous Law (Donald Smiley Award for the best book in Canadian Political Science, 2002); Canada's Indigenous Constitution (Canadian Law and Society Best Book Award 2011); Drawing Out Law: A Spirit's Guide (2010); Freedom and Indigenous Constitutionalism (Donald Smiley Award for the best book in Canadian Political Science, 2016); and The Right Relationship (with Michael Coyle, Ed.), all from the University of Toronto Press. John is Anishinaabe/Ojibway and a member of the Chippewa of the Nawash First Nation in Ontario, Canada
Centre Affiliation
Member, Advisory Board, Indigenous Law and Justice Hub