Book launch: The Evolving Project of Labour Law
Launch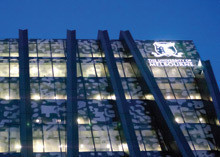 611
Law
185 Pelham Street
Map
More information
T: 83448924
The launch of the Centre for Employment and Labour Relations Law recent publication: The Evolving Project of Labour Law, edited by John Howe, Anna Chapman and Ingrid Landau
This collection draws together contributions from leading Australian and international labour law scholars, based on papers delivered at a conference to mark the 21st birthday of the Centre for Employment and Labour Relations Law at the University of Melbourne. Collectively, the contributions provide an account and exploration of labour law scholarship's evolution over the last two decades, and its future trajectory.
The book offers conclusions about the progress that labour law scholarship has made in facing fundamental changes in the organisation of capital, work and labour markets, as well as suggesting ideas for how labour law might continue to evolve to meet new challenges.
Presenter
The Honourable Peter Gray

Peter Gray was a judge of the Federal Court of Australia for 29 years until his retirement in May 2013. Before his appointment as a judge, he practised at the Victorian Bar. During his judicial tenure, he also held office as a judge of the Industrial Relations Court of Australia, a Presidential Member of the Administrative Appeals Tribunal, a Deputy President of the National Native Title Tribunal, and Aboriginal Land Commissioner. He was appointed an Adjunct Professor of Monash Law School in 2013 and was the inaugural Distinguished Jurist in Residence during the second semester in 2014. Peter's longterm interest in language and communication (including public speaking as a hobby) was enhanced by his experience as an advocate and a judge. His work among Aboriginal Australians sparked a particular interest in crosscultural communication, particularly in the legal system. This interest has led him to forensic linguistics and to membership of the International Association of Forensic Linguists (IAFL) since 2003. He has served two fouryear terms as an elected member of the Executive Committee of the IAFL. He has presented at the IAFL biennial conference in 2007 and was an invited plenary speaker at the IAFL biennial conference in Mexico City in 2013. He has published on issues of expert witnesses in the International Journal of Speech, Language and Law (of which he is a member of the editorial board). His chapter dealing with the contribution forensic linguists can make to the legal system is published in M Coulthard and A Johnson, The Routledge Handbook of Forensic Linguistics (Springer) 2010. For many years, Peter was a member of the Indigenous Justice Committee of the Australasian Institute of Judicial Administration and he still retains his membership of the Victorian Judicial Officers' Aboriginal Cultural Awareness Committee. He is a member of the Elders and Respected Persons Panel of the Indigenous Law Students and Lawyers Association of Victoria – Tarwirri, and a mentor in the Victorian Bar's scheme for mentoring Aboriginal law students and lawyers. He is a Freeman and accredited State Trainer of Rostrum Victoria, and the President of the Camberwell Music Society.