Civil Penalties for Cartel Conduct: An OECD Review of the Australian Regime
Seminar/Forum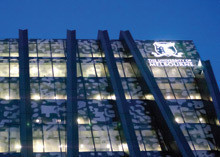 920
Law
185 Pelham Street
Map
For much of the early part of the last decade the focus of Australian competition law and enforcement was on the introduction and implementation of a criminal regime for cartel conduct, introduced in 2009. Last year saw the first criminal sentencing of a corporation since the cartel offences became law and the first prosecution individuals has just been announced. At the same time, there has been considerable activity in enforcement of the civil penalty regime for anti-competitive conduct over the last ten years. A large number of proceedings have been brought and penalties have been secured in a substantial proportion of them. In relation to cartel conduct, the size of these penalties has increased markedly in recent years. These acknowledgements aside, with the criminal regime now bedded down, a critical review of civil penalties is now timely. Building on prior OECD work comparing sanctions for competition law infringements, Australia has asked the OECD to review its penalties regime and compare it with the practices of a number of representative OECD jurisdictions. The OECD will publish its report from the review and senior OECD representatives will present the results in Australia in March 2018, including at this Competition Law & Economics Network discussion group on 28 March. The presentation will be followed by commentary by Professor Caron Beaton-Wells and Associate Professor Julie Clarke, presenting empirical work and analysis on corporate cartel penalties over more than four decades in this country. Join us for a stimulating and robust discussion!
Presenters
Associate Professor Julie Clark

Melbourne Law School

Julie Clarke is an Associate Professor in Competition Law in the Melbourne Law School. Her recent publications have focussed on international merger regulation and anticompetitive unilateral conduct. They include the monograph International Merger Policy (Edward Elgar, 2014), Competition Law and Policy (OUP, 3rd edn, 2011, with Professors Philip Clarke and Stephen Corones), 'Current issues in merger law' in Comparative Competition Law (Edward Elgar, 2015) and, most recently, an article on the treatment of anticompetitive rebates in Europe, published in World Competition. Julie is the Australian news correspondent for the European Competition Law Review, section editor on restrictive trade practices for the Australian Journal of Competition and Consumer Law and a national rapporteur for the International League of Competition Law (LIDC). Her website, Australian Competition Law, disseminates information and commentary about competition law and policy in Australia. In 2009 Julie received a national Citation for outstanding contribution to student learning. Before joining the Melbourne Law School, Julie was an Associate Professor at Deakin University, where she had served as the (inaugural) Director of the online Deakin Juris Doctor program, Director of Teaching, LLB Program Director and Interim Head of the Deakin Law School. Between 20112014 she was also a project leader for the Associate Law Deans Network (now the Legal Education Associate Deans Network). Before commencing an academic career, Julie worked as a research assistant at the Victorian Court of Appeal and completed her Articles of Clerkship at Minter Ellison (Melbourne). She was admitted as an Australian lawyer in 2001. Currently, she is a committee member of the Geelong Law Association and secretary of the Barwon Community Legal Service. Julie was a member of the judging panel for the 2015 Lawyers Weekly Women in Law Awards, the 2016 Lawyers Weekly Partner of the Year Awards, the 2016 Australian Law Awards and the 2016 Optus My Business Awards. Julie has a LLB (Hons) and BA from Deakin, a PostGraduate Diploma and Master of Arts in Economics for Competition Law from King's College London and a PhD from QUT.

Professor Caron Beaton-Wells

Caron BeatonWells is the Director of the Competition Law & Economics Network. Her research and teaching in this field extends beyond the law to institutional, political and sociological dimensions of competition regulation, and her recent research projects have focussed on cartel enforcement, supermarket power, petrol pricing and the interface between competition and consumer law. Her engagement activity involves contributing to the public discourse in Australia and around the world on significant competition lawrelated issues and on bringing together and fostering constructive debate and shared learning amongst stakeholders. Caron is a member of several national and international editorial and advisory boards, has consulted to the OECD, ASEAN, SSNED and the New Zealand Government, is a nongovernmental advisor to the ICN and the Law School's representative on UNCTAD's Research Partnership Platform. Formerly a solicitor at (now) King & Wood Mallesons, Caron is also a member of the Law Council of Australia's competition and consumer committee and a member of the Victorian Bar.

Pedro Caro de Sousa,

Expert, Directorate for Financial and Enterprise Affairs

Sean Ennis

Competition Commission of Mauritius
Organisation for Economic Co-operation and Development (OECD)

Sean F Ennis is currently a Senior Economist in the Competition Division of the Organisation for Economic Cooperation and Development (OECD) engaged in economic analysis for competition law and policy. Previously, he was the Executive Director of the Competition Commission of Mauritius where he was the chief executive in charge of running Mauritius's independent competition authority, including decisions to start investigations, oversight of investigations and market studies, preparing reports to the Commissioners, coordinating relations with other parts of government, dealing with media and civil society, and general management. Previously, he served as a Senior Economist at the OECD, where he led the OECD's competition assessment project, an international effort to develop and foster best practice for identifying and removing the anticompetitive effects of regulation. He also was responsible for OECD work on competition and reform in regulated industries in support of the Working Party on Competition and Regulation. Prior to that, he worked as an economist at the European Commission's DG Competition and at the U.S. Department of Justice's Antitrust Division, developing economic analyses for competition law investigations. His scholarly writings focus on topics in competition and regulation, with published research on telecommunications and health care. Sean Ennis received a BA (Hons) in Economics from King's College, Cambridge and a PhD in Economics from the University of California at Berkeley.