Advancing Equality Law
Free Public Lecture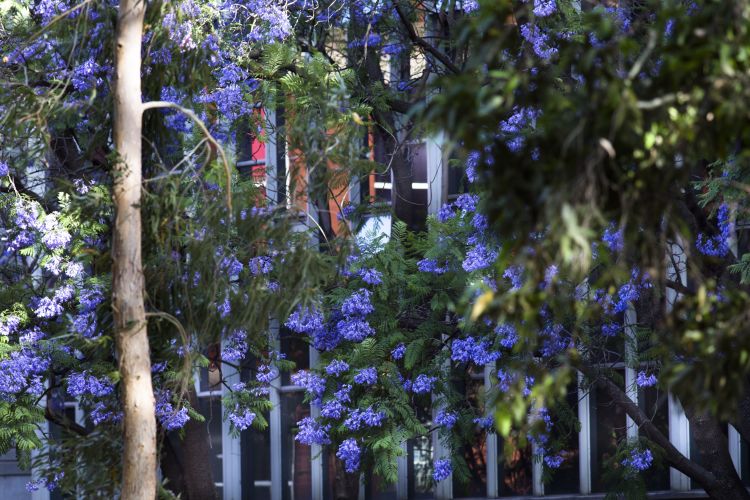 Room G08, Ground Floor
Law 106
185 Pelham Street
Map
More information
T: +61 3 8344 8924
Berkeley Comparative Equality & Anti-Discrimination Law Study Group - Public Lecture
'The Ambition(s) of Equality Law: From Non-discrimination to Transformation'
Presented by: Professor Colm O'Cinneide
Formally, the aim of anti-discrimination law as it has developed in multiple different states over the last four decades or so is clear, precise and limited. It sets out to prohibit certain specific forms of behaviour - namely direct and indirect discrimination and associated wrong such as harassment, which are linked to particular protected grounds. Beyond that, it generally does not go (speaking again in a strictly formal sense). It does not set out to protect individuals against more general patterns of unequal treatment, or to break down wider patterns of structural disadvantage, or to guarantee substantive equality in a general sense of the term. And yet, anti-discrimination law is increasingly interpreted by reference to these wider ambitions. In other words, it has been recruited to play an important role in a wider project of social transformation. This shift in expectations explains why anti-discrimination law has become such a dynamic area of law in recent years. It also explains why it has become increasingly controversial - and why it should be regarded as forming an integral part of a wider legal construction, which can be for the sake of argument called 'equality law'. Equality law has wider ambitions than is reflected in formal structure of anti-discrimination law: a distinction which is a source of tension, but also of strength.
'Addressing Bias in and Through Legal institutions'
Presented by: Professor Susan Sturm
Legal and organizational scholars have undertaken to retool the law so that it can remedy structural inequality, propelled by developments in social science documenting the complex, embedded, and multi-level dynamics producing durable inequality. Much of this work maintains an anti-bias/anti-discrimination framework for defining and addressing the problem, as well as a focus on achieving compliance through enforcement by courts and administrative agencies as the prototypical form of legal intervention. Yet, these characteristic legal tools for addressing bias have proven inadequate to the task of addressing complex discrimination and reducing inequality. Compliance and enforcement strategies explicitly framed in terms of race and gender, while needed to hold people and institutions accountable for overt and explicit discrimination, may invite backlash and undercut much-needed proactive, process-oriented approaches designed to tackle more complex and structural forms. Efforts to remedy bias without explicitly tackling racial and gender inequality may heighten distrust by those who experience bias and leave intact systems that reproduce structural inequality. At the same time, legal institutions struggle with bias and persistent disparities in their own operation, at a time of increased polarization. Lawyers, change agents and diversity scholars alike thus face seemingly intractable "difference dilemmas."
talk aims to reframe both the goals and the arenas of activity for undertaking structural approaches to bias and embedded inequality, and the role of law in promoting those changes. It is premised on the observation that addressing structural inequality requires culture change, which in turn requires designing interventions to catalyze and sustain the engagement of people in positions to influence the culture of the relevant settings. Professor Sturm will discuss the necessity of grappling with seemingly irresolvable "dilemmas of difference." She will offer a "both/and" approach that builds the capacity to deal with the paradoxes that characterize efforts to remedy bias. She will describe how this "both/and" approach has been employed in courts, law schools, and other legal institutions that are engaged in initiatives that address, but are not defined solely in terms of reducing bias and addressing structural inequality.
Presenters
Professor Colm O'Cinneide

Professor
University College London

Colm O'Cinneide is Professor of Constitutional and Human Rights Law at University College London (UCL). A graduate of University College Cork, the University of Edinburgh and King's Inns in Dublin, he was called to the Irish Bar and went on to work as a legal adviser in the UK House of Lords before joining UCL in 2001. He has published extensively in the field of comparative constitutional, human rights and antidiscrimination law. He has also acted as specialist legal adviser to the Joint Committee on Human Rights and the Women & Equalities Committee of the UK Parliament, and advised a range of international organisations including the UN, ILO and the European Commission. He also was from 200616 a member of the European Committee on Social Rights of the Council of Europe, and since 2008 has been a member of the academic advisory board of Blackstone Chambers in London.

Professor Susan Sturm

George M. Jaffin Professor of Law and Social Responsibility
Columbia University

Susan Sturm is the George M. Jaffin Professor of Law and Social Responsibility and the founding director of the Center for Institutional and Social Change at Columbia Law School. Her research and teaching focus on lawyering and leadership, addressing racial and gender bias, institutional and social change remedies, and civil procedure. She collaborates with a wide variety of government, higher education, and community based organizations and networks involved in initiatives aimed at organizational and culture change, leadership development, reducing bias, and increasing full participation. She is the chair of the Leadership Development Working Group at Columbia Law School, and the codesigner of a new course on Lawyer Leadership: Leading Self, Leading Others, Leading Change. She is the principal investigator on a grant from the Commonwealth of Massachusetts to address race and bias in the Massachusetts Trial Courts and the coprincipal investigator for a Ford Foundation grant, in collaboration with Hostos Community College and Bronx Community College, on Building Corridors to College in the South Bronx. She has facilitated dialogues about full participation, leadership, race, and identity in workshops for the American Association of Law Schools, Imagining America, in law schools across the country, and as part of the Aspen Institute Socrates Program. She has received the College Partner Award from College Initiative and Hudson Link. In 2007, she received the Presidential Teaching Award for Outstanding Teaching at Columbia University. Professor Sturm's recent publications include: Leadership, Citizenship, and Civic Capacity: The Imperative of Racial Diversity For Realizing Education's Public Mission, in Affirmative Action and Racial Equity (Uma Jayakumar and Liliana Garces, eds 2015); Reframing the Civil Rights Narrative: From Compliance to Collective Impact (2014); Law Schools, Leadership, and Change (2013); Full Participation: Building the Architecture for Diversity and Public Engagement in Higher Education (with Tim Eatman, John Saltmarsh, and Adam Bush, 2011); Activating Systemic Change Toward Full Participation: The Pivotal Role of MissionDriven Institutional Intermediaries (2010); Courts as Catalysts: Rethinking the Judicial Role in New Governance (2007); The Law School Matrix: Reforming Legal Education in a Culture of Competition and Conformity (with Lani Guinier, 2007); The Architecture of Inclusion: Advancing Workplace Equity in Higher Education (2006), and Who's Qualified? (with Lani Guinier, 2001), and Second Generation Employment Discrimination: A Structural Approach (2003).