International Legal Ethics Conference VIII Legal Ethics in the Asian Century
Conference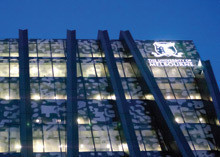 Melbourne Law School
Melbourne Law School

Map
The Legal Professions Research Network and Asian Law Centre at Melbourne Law School are delighted to be hosting the Eighth International Legal Ethics Conference (ILEC) and look forward to welcoming you to Melbourne in December 2018.
The eighth biennial ILEC takes place at a fascinating time in the evolution of legal ethics, as the disruptive innovation of legal services creates ongoing challenges and perhaps opportunities for ethics and professional regulation, both locally and trans-nationally. The continuing growth of Asia's influence as an economic force, which has instigated the discourse of the 'Asian Century', arguably signals profound cultural, economic and legal transformations globally, and adds a further and so far under-developed, dimension to debates regarding the future(s) of legal ethics.
For more information, visit to conference webpage.