Sports Integrity: Contemporary Challenges and the Need for a Coordinated Response
Free Public Lecture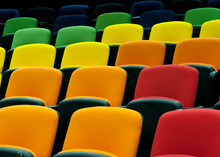 Theatre G08
Melbourne Law School
185 Pelham Street
Map
More information
T: 9035 1111
The 2019 Peter Brett Memorial Lecture
The sports industry in Australia occupies a significant part of the economy, and maintaining its integrity is essential for its viability, credibility and value for international sports diplomacy. Manipulation and corruption of events, including by organised crime and state-organised doping, have become ever more prevalent, particularly internationally. The presence of booming regulated and illegal sports betting opportunities has presented new challenges for law enforcement and sports controlling bodies, which will be considered in this address. The findings and recommendations of the 2018–2019 Review of Australia's sports Integrity Arrangements will be examined and explained.
About the Peter Brett Memorial lecture
Peter Brett (1918–1975) was appointed Senior Lecturer at Melbourne Law School in 1955, Reader in 1961, Hearn Professor of Law at the University of Melbourne from 1963 to 1964 and Professor of Jurisprudence from 1964 until his death. He was distinguished by both his scholarship in criminal law and legal philosophy, and his determination to contest injustice in the courts.
Presenter
The Honourable James Wood

Chairman of the New South Wales State Parole Authority and the New South Wales Sentencing Council
New South Wales State Parole Authority

The Hon James Wood AO QC is currently the chairman of both the New South Wales State Parole Authority and the New South Wales Sentencing Council. Mr. Wood was admitted as a solicitor of the Supreme Court of New South Wales in 1964. He was called to the bar in 1970 and subsequently became a Queen's Counsel. He was appointed a judge of the Supreme Court of New South Wales in 1984 and became the Chief Judge at Common Law in 1998 before retiring in 2005. He served as chairman of the Law Reform Commission of New South Wales between 2006 and 2014. During his time as a judge, he conducted a royal commission into corruption within the New South Wales police force. He also served as a nonResident Judge of the Fiji Court of appeal between 2004 and 2006. Selected Previous Reviews • In 2008 he conducted the Special Commission of Inquiry into Child Protection Services in NSW. The inquiry reported on what changes were required within the child protection system to improve the safety of children and families in NSW. • He conducted a Review of Cycling Australia in 20122013. Commissioned by the Minister for Sport in relation to its governance and antidoping arrangements. • He Drafted the NSW Law Reform Commission's 2011 report on Cheating at Gambling as lead Commissioner. • He was a member of the Customs Reform Board in 2013. • He has conducted a number of training sessions for Judges, Prosecution and other law enforcement officials in China, Vietnam, and Indonesia.