Medicine, Military and Law - A Conversation
Seminar/Forum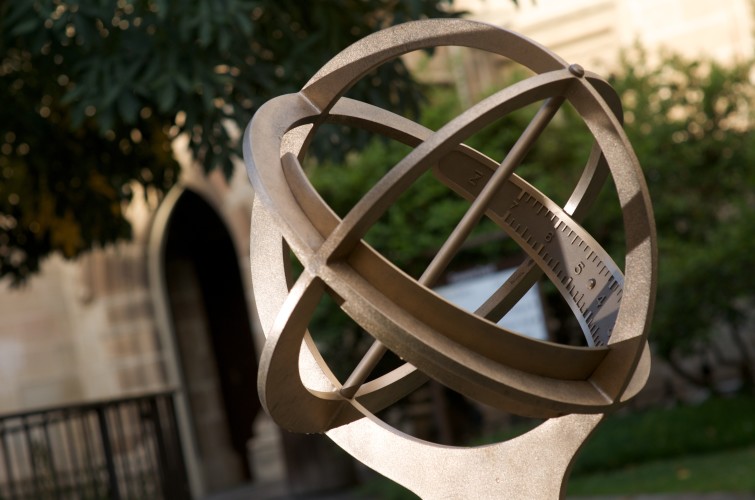 Room 202
Melbourne Law School, Level 2
185 Pelham Street
Map
Professors Jeffrey Rosenfeld and Bruce 'Ossie' Oswald will speak about serving on military operations in places such as Rwanda, Timor-Leste, Iraq and Afghanistan. Through their conversation with each other and the audience they will reflect on how their military experiences have shaped their practice, academic teaching and research.
This is a joint event presented by the North American Australian Lawyers Alliance Inc. and Melbourne Law School.
Presenters
Professor Jeffrey Rosenfeld

Senior Neurosurgeon
Alfred Hospital

Professor Jeffrey Rosenfeld AC, OBE is Senior Neurosurgeon, Alfred Hospital, and Professor, Department of Surgery, Monash University. His research interests currently focus on improving the outcome from traumatic brain injury and the secondly, the brain computer interface. The Monash Vision Group, of which he is the clinical lead, aims to restore sight to blind individuals with a wireless electrode bionic interface with the brain. He is an Adjunct Professor of the Department of Surgery, the F. Hébert School of Medicine, Uniformed Services University, Bethesda, Maryland, USA; Honorary Professor of Surgery at University of Papua New Guinea; and Adjunct Professor of Surgery, Chinese university of Hong Kong He was the inaugural Director of the Monash Institute of Medical Engineering (20152018) and is an Adjunct Professor in the Department of Electrical and Computer Systems Engineering at Monash University. He is a Major General in the Australian Defence Force (ADF) and a former Surgeon General, ADFReserves 20092011. He has served on eight ADF Operations including Rwanda, East Timor, Bougainville, Solomon Islands and Iraq. He is a Fellow of the Australian Academy of Health and Medical Sciences and the Australian Academy Technological Sciences and Engineering. Professor Rosenfeld was awarded the International Lifetime Service Award of the American Association of Neurological Surgeons 2018, The Neurosurgery Society of Australasia Medal 2019 and the Sir Hugh Devine Medal in 2019 which is the most prestigious award of the Royal Australasian College of Surgeons can bestow upon a surgeon in their lifetime.

Professor Bruce Oswald

Professor of Law
Melbourne Law School

Professor Bruce 'Ossie' Oswald's interests in law and practice are in the areas of international humanitarian law, peace operations, state building, accountability and responsibility, and the application of human rights law to military operations. More specifically, his interests are in examining the law and practice surrounding the protection of civilians, the taking and handling of detainees during military operations, and militias undertaking law and order functions. Ossie has served in the Australian Regular Army as a legal officer. He has seen operations service in Rwanda, the Former Yugoslavia, East Timor, Iraq and Afghanistan. He has provided legal advice and held staff appointments as a legal officer at tactical, operational and strategic levels. Ossie continues to serve in the Army Reserves as a legal officer. For his service as the Legal Officer for the Australian Contingent serving in Rwanda, Ossie was awarded the Conspicuous Service Cross (CSC). In 1997 Ossie worked with the International Committee of the Red Cross in the Former Yugoslavia. Ossie was a Jennings Randolph Senior Fellow (October 2012–June 2013) at the United States Institute of Peace in Washington DC, USA.