Immigration Policies on 'Foreign Brides' in China
Seminar/Forum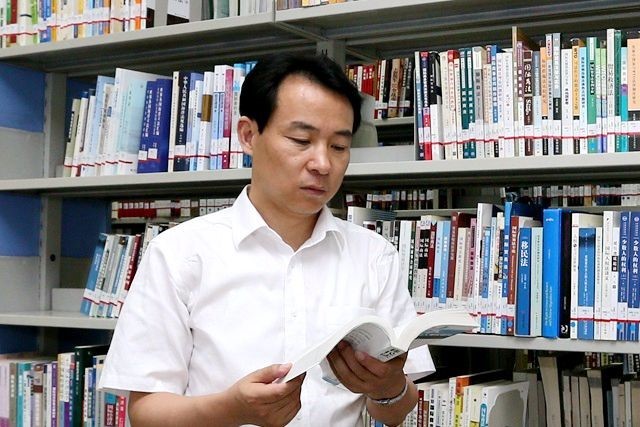 Room 920
Law
185 Pelham Street
Map
More information
T: 03 8344 6847
In China 'foreign bride' refers to a woman who is a national of a neighbouring country and living in China, who either applies for marriage registration or is in an informal cohabitation with a Chinese male citizen. The term refers especially to women from the Greater Mekong Sub-region countries and the Democratic People's Republic of Korea (North Korea). In recent years, due to economic and social factors and increase in cross-border immigration, the number and distribution of foreign brides in China has increased exponentially. In China only foreign brides who are legally married to a Chinese national can obtain permanent residence or a visa. Many foreign brides have entered China illegally and cohabit in China without marriage registration; many such women have children with the Chinese 'husband' but do not have a legal status in China. The issue of 'foreign brides' has caused many new problems for administration, social management and provision of services. It has been linked to cross-border human trafficking.
This presentation will analyse the requirements under Chinese law for legal entry and exit, for marriage registration and stay, permanent residence and naturalisation of foreign brides, and discuss challenges faced in the management and regulation of immigration of foreign brides. It will suggest ways in which policies for immigration and the status of foreign brides might be improved in China.
Presenter
Professor Guofu Liu

Beijing Institution of Technology

Professor Liu is employed at the School of Law, Beijing Institute of Technology, China. He is also a German Humboldt Fellow (awarded 2009). He was awarded a Ph.D. by University of Technology, Sydney, Australia (2005) and completed postdoctoral studies in Frankfurt University, Germany. He holds a LLM from China University of Politics and Law, and a LLB from Zhengzhou University, China. His recent research focuses on migration law and policy. He is the author of many monographs, papers and reports including 'The Right to Leave and Return and Chinese Migration Law' (Nijhoff 2007), 'Chinese Immigration Law' (Ashgate 2011) and 'Chinese Policy on Readmission (Repatriation) of Illegal Migrants' (International Organization for Migration 2015). He is an advisory expert of the Overseas Chinese Affairs Office of the State Council, China as well a member of the Western Returned Scholars Association and Chinese OverseasEducated Scholars Association. He is actively involved in the legislation and policy making of the Chinese government in the field of international migration, as well host of over twenty academic research projects from the Chinese governmental authorities, the IOM, the ILO, the UNACT, the UNHCR and the EU.