The Honourable Julie Dodds-Streeton QC Chair
The Honourable Julie Dodds-Streeton QC served as a Judge of the Supreme Court (Trial Division) (2002-2007), the Victorian Court of Appeal (2007-2010) and the Federal Court of Australia (2010-2014). She was a Reserve Judge of the Supreme Court of Victoria (2015 2019). Prior to judicial appointment, from 1988-2002, Julie practised as a barrister at the Victorian Bar, principally in the areas of Insolvency, Corporations Law, Commercial Law and Intellectual Property. From 1983 to 1994, Julie taught, at Melbourne Law School, Corporations Law, Property, Equity, Intellectual Property and Insolvency Law. Prior to that, she taught British History in the History Department of University of Melbourne. More recently, she has served as Judge in Residence at Melbourne Law School, Chairman of the Board of the Leo Cussen Institute, a member of the Expert Advisory Panel for the Competitive Evaluation Process of the Commonwealth Future Submarines Programme and prepared, for the ACT Government, a report on implementing the Royal Commission into Institutional Responses to Child Sexual Abuse recommendations on reporting of child sexual abuse. Julie is a member of the Council of Australian Law Deans Australian Law Schools Standards Committee, the President of the Professional Standards Review Board, Melbourne Dioceses, Anglican Church of Australia and a Senior Fellow of Melbourne Law School.
Emeritus Professor Sam Ricketson AM, Melbourne Law School
Sam Ricketson is an Emeritus Professor in the Law School who has written widely and taught in all areas of intellectual property (IP) law. Prior to his retirement in April 2019, he was a professor in the Law School, teaching mainly in the Masters programme. He also practised part-time at the Victorian Bar until mid-2015, principally in IP.
Professor Paul Jensen, Faculty of Business and Economics
Paul Jensen was appointed as Deputy Dean of the Faculty of Business and Economics on 1 October 2016. Professor Jensen is responsible for the Bachelor of Commerce and Bachelor of Commerce (Honours). He leads curriculum, program development, student support, knowledge transfer and collaboration with other faculties. He is responsible for Faculty academic staff matters.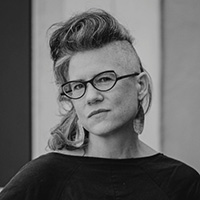 Professor Rebecca Giblin, Director IPRIA, Melbourne Law School
Rebecca is an expert on copyright, creators' rights, technology regulation, the regulation of culture. She works collaboratively with data scientists, cultural economists and legal and social scholars to tackle complex problems that no single researcher or field could address alone.
Anna Olsen, Global Director of IP, Treasury Wine Estates
Anna Olsen is the Global Director of Intellectual Property at Treasury Wine Estates – one of the world's largest wine companies, listed on the Australia Securities Exchange. Anna leads the company's global IP group with team members located across Australia, NZ, China, Singapore and the US. In her role, Anna is responsible for the development and implementation of TWE's IP policies and procedures, and the protection and enforcement of its IP assets, in over 150 countries worldwide – including the world renowned wine brands Penfolds, Wolf Blass, 19 Crimes, Lindemans, Matua, Seppelt, Wynns, Beringer and Beaulieu Vineyards. Anna has also been responsible for the development and roll-out of a proactive and comprehensive global brand protection program to monitor and enforce against copycat and counterfeit operators in the online and offline space, and the implementation of TWE's first in-house IP management framework. Before joining Treasury Wine Estates, Anna worked in the IP corporate and litigation teams of top-tier firms in the UK, Ireland, New Zealand and Australia, for a range of leading brands in the fast-moving consumer goods, healthcare and fashion industries. Her formal qualifications include a Bachelor of Laws and a Bachelor of Science (Hons) from the University of Auckland, and she is qualified to practice as a solicitor in Australia, New Zealand and Ireland.