Melbourne Law School research associates
Professor Graeme Austin Melbourne Law School

An elected member of the American Law Institute (ALI), he recently served as an adviser to the ALI's project on cross-border enforcement of intellectual property rights. He has written many books and articles, focusing recently on enforcement of intellectual property across international borders. His most recent book is Human Rights and Intellectual Property: Mapping the Global Interface (Cambridge U Press, 2011 – co-authored with Larry Helfer (Duke)).
Assoc. Professor Jason Bosland Melbourne Law School

Associate Professor Jason Bosland is the Director of the Centre for Media and Communications Law at Melbourne Law School, where he teaches media and communications law. He holds degrees from the University of Melbourne and the London School of Economics. His primary research interests lie in media law, including defamation and privacy, open justice and the media, contempt of court and freedom of speech.
Professor Andrew Christie Melbourne Law School

Andrew Christie was the foundation appointment to the Chair of Intellectual Property in 2002.
He has served on all of the Australian government's advisory committees on intellectual property – the Copyright Law Review Committee, the Advisory Council on Intellectual Property, and the Plant Breeder's Rights Advisory Committee – and has been an expert advisor to World Intellectual Property Organization on a number of occasions.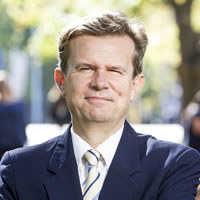 Professor Richard Garnett Melbourne Law School

Richard Garnett has an LLM from Harvard University where he was a Fulbright and Lionel Murphy scholar. Prior to his appointment at the University of Melbourne in 2001, Richard was a senior lecturer at Monash University and before that, a solicitor practising commercial litigation and arbitration at Linklaters in London. Richard's major research interests are in the areas of conflict of laws, international dispute resolution and cross-border online conduct.
Professor Andrew Kenyon Melbourne Law School

Andrew Kenyon is Professor of Law and an associate of the Centre for Media and Communications Law in the Melbourne Law School, University of Melbourne. He researches in comparative media law, including defamation, privacy, free speech and media policy. As well as legal doctrine, this work draws on a wide range of social and media studies research. Among other work, he has conducted multi-year doctrinal and empirical research into defamation law, litigation and news production practices in Australia, the UK, USA, Malaysia and Singapore, and extensive research on comparative approaches to free speech.
Janice Luck Melbourne Law School

Janice's recent and current research focuses on trade marks. In particular, she has embarked on a detailed review of three significant concepts. Firstly that of deceptively similar trade marks, secondly the tests for determining whether goods and services are of the same description or are closely related and lastly the concept of trade mark use. She has completed the first two and is currently working on the third.
Professor Megan Richardson Melbourne Law School

Megan Richardson works at the intersection of privacy, data protection and intellectual property, and is currently a Chief Investigator on the ARC Centre of Excellence for Automated Decision-Making and Society.
Emeritus Professor Sam Ricketson AM Melbourne Law School

Sam Ricketson is an Emeritus Professor in the Law School who has written widely and taught in all areas of intellectual property (IP) law. Prior to his retirement in April 2019, he was a professor in the Law School, teaching mainly in the Masters programme. He also practised part-time at the Victorian Bar until mid-2015, principally in IP.
Broader University of Melbourne research associates
External research associates