CTN Team
CTN Sectoral Expert Affiliates
CTN Regional Expert Affiliates
Cheryl Saunders
Cheryl Saunders is a Laureate Professor Emeritus at Melbourne Law School and co-convenor of the Constitution Transformation Network. She works in the fields of comparative constitutional law and comparative public law more generally. She is a President Emeritus of the International Association of Constitutional Law and a former President of the International Association for Centres of Federal Studies. She is a senior technical advisor to the Constitution Building Program of International IDEA and a former Board Member of International IDEA.
Cheryl's work in the field is characterised by two assumptions. The first is that comparative constitutional law should be as global as possible in its reach, in both theory and practice. The second is the importance of context in comparative constitutional law, including recognition and appreciation of difference, despite the realities of globalisation. Both inform her involvement in the activities of the Constitution Transformation Network. She participates in networks of constitutional scholars and practitioners throughout the world. She has written widely on aspects of comparative constitutional law, with a particular focus on constitution transformation in Asia and the Pacific. She has had practical involvement in constitution making and change in Asia, the Pacific, Africa and the middle east as an advisor with comparative expertise and an appreciation of how that can effectively be shared.
Current projects in which Cheryl is engaged that relate to the work of Constitution Transformation Network include an examination of the processes of constitutional transition in the face of territorial cleavages (with International IDEA, Center for Constitutional Transitions); an examination of the appropriate use of external advice in constitution building processes (with International IDEA, IACL, Venice Commission); and the concept of a constitution in an age of transnational practice (for Center on Globalization, Law and Society, UCI).
Will Partlett
William Partlett is an Associate Professor at Melbourne Law School and a co-convenor of the Constitution Transformation Network. Before coming to Melbourne in 2015, William was an Assistant Professor at the Faculty of Law of Chinese University Hong Kong, a Postdoctoral Research Fellow and Lecturer at Columbia University Law School, and a Fellow at The Brookings Institution. William holds a JD from Stanford Law School as well as a DPhil in Soviet History and MPhil in Russian and East European Studies from the University of Oxford (where he was a Clarendon Scholar). He also holds an honours bachelor degree in International Affairs and Public Policy from Princeton University and speaks Russian.
William's research broadly focuses on the role of history and institutions in constitution-making. Drawing on his background in Russian history, he is particularly interested in exploring the distinctive institutional legacies of the Russian constitutional tradition and their persistence in both post-Soviet and post-socialist constitution-making.
Anna Dziedzic
Anna Dziedzic is a Global Academic Fellow at the Faculty of Law, University of Hong Kong and a researcher at Melbourne Law School. She is a co-convenor of the Constitution Transformation Network. Anna's research engages with the field of comparative constitutional law with a particular focus on the constitutional systems of polities in the Pacific region. She has written on aspects of constitution-making, federalism, judges and judging, and the interaction between constitutions and gender. Her doctoral thesis examined the use of foreign judges on courts of constitutional jurisdiction in Pacific island states. Her projects for ConTransNet include co-authorship of 'Constitutional Implementation for Sustainable Peace' funded by the Folke Bernadotte Academy and 'Greater autonomy and independence for Bougainville: Institutional options and issues for transition' for the National Research Institute of Papua New Guinea.
Anna has practical experience in governance, law reform and constitution-making in Australia and the Asia-Pacific region. She previously worked as a legal policy adviser in the Australian Department of Prime Minister and Cabinet and the Australian Law Reform Commission. She has also worked with government agencies, international organisations and NGOs in the Pacific region on a range of law reform projects. She holds a PhD from Melbourne Law School, an MA in Human Rights from University College London and first class honours degrees in Arts and Law from the Australian National University.
Tom Gerald Daly
Dr Tom Daly is Assistant Director of the Melbourne School of Government, Associate Director of the Edinburgh Centre for Constitutional Law at Edinburgh Law School, and a co-convenor of the Constitution Transformation Network at Melbourne Law School. He previously clerked for the Chief Justice of Ireland. He has worked on a variety of development projects worldwide at Edinburgh University's Global Justice Academy, and as a consultant on Council of Europe, European Union, International IDEA, and Irish government projects, most recently managing a major Council of Europe project on 'Strengthening Judicial Ethics in Turkey'.
Tom's research focuses on the connections between law, policy and democratic governance, with a particular focus on young democracies and fragile democracies. His recent publications include an article on courts as 'democracy-builders' in Global Constitutionalism, a co-edited collection, Law and Policy in Latin America: Transforming Courts, Institutions, and Rights (Palgrave MacMillan, 2017), and a policy report on 'The Judiciary and Constitutional Transitions' (International IDEA and the International Development Law Organization (IDLO)). His book, The Alchemists: Questioning Our Faith in Courts as Democracy-Builders, will be published in October 2017 by Cambridge University Press.
His current research project concerns democratic decay worldwide and the use of public law as a remedial tool. He recently launched the Democratic Decay Resource. He is also a co-editor of the International Journal of Constitutional Law (I-Connect) blog, focusing on the theme of democratic decay. He also tweets on public law, democracy building and democratic decay @DemocracyTalk.
Dinesha Samararatne
Dinesha Samararatne is a Postdoctoral Fellow at the ARC Laureate Program on Balancing Diversity and Social Cohesion in Democratic Constitutions, at the MLS Centre for Comparative Constitutional Studies. Her research focuses on constitution‐making and enforcement in a post‐war context. During this time, she is on leave from the Department of Public & International Law, Faculty of Law, University of Colombo.
Jayani Nadarajalingam
Jayani Nadarajalingam is a lecturer with the Melbourne School of Government and is in the final stages of her PhD (at Monash University's Law and Arts (philosophy) faculties). She has a BA(Hons)/LLB(Hons) from Monash University and an LLM (Legal Theory) from New York University. Last year she was a Kathleen Fitzpatrick visiting fellow with the Laureate Program in Comparative Constitutional Law at Melbourne Law School.
Charmaine Rodrigues
Charmaine Rodrigues has more than 15 years development experience with a focus on political governance. She was the Global Constitutional Assistance Specialist at UNDP, where she managed the constitutional support portfolio for the Bureau for Crisis Prevention and Recovery (2012-14) and subsequently the Bureau for Programme and Policy Support (2014-15). During that time she developed the UNDP Guidance Note on Constitution-Making Assistance and provided technical advice and programming support on constitutional issues to the Country Offices and Regional Bureaux covering Somalia, Sierra Leone, Liberia, Libya, Yemen, Burundi, Burkina Faso and Fiji, including on gender issues.
Charmaine was also the UNDP Pacific Regional Democratic Institutions & Accountability Specialist (2007-12) in Suva, Fiji Islands, where she was responsible for UNDP's regional support to parliamentary development, women's political participation and anti-corruption programming. Prior to that, Charmaine was Right to Information Programme Manager (2003-6) at the Commonwealth Human Rights Initiative in New Delhi, India and a Programme Officr at the Australian Agency for International Development (2001-3). She is an alumni of Melbourne Law School, graduating with an BA/LLB(Hons) in 1997 and has a Master of Socal Science (International Development) from RMIT University.
Aftab Hussain
Aftab Hussain has a Master of International Relations from the University of Melbourne, as well as a Bachelor and Master of Electrical Engineering from the University of Engineering and Technology in Lahore, Pakistan. His interests lie in exploring the intersection of strategic interests and energy security in South Asia and the Middle East.
Aftab has more than 12 years project management and administration experience both in the energy and higher education sectors. Aftab has been providing professional services at the University of Melbourne for over two years. Prior to that, he was the Deputy Director (Technical) of Energy Projects at the National Transmission and Despatch Company, Pakistan, where he managed and executed the contracts with Independent Power Producers and other international stakeholders.
Hilary Charlesworth
Hilary Charlesworth is a Melbourne Laureate Professor at Melbourne Law School. She is also a Distinguished Professor at the Australian National University. Her research includes the structure of the international legal system, peacebuilding, human rights law and international humanitarian law and international legal theory, particularly feminist approaches to international law. Hilary received the American Society of International Law's award for creative legal scholarship for her book, co-authored with Christine Chinkin, The Boundaries of International Law. She was also awarded, with Christine Chinkin, the American Society of International Law's Goler T. Butcher award for 'outstanding contributions to the development or effective realization of international human rights law'.
Hilary has been a visiting professor at various institutions including Harvard Law School, New York University Global Law School, UCLA, Paris I and the London School of Economics. She is a member of the Executive Council of the Asian Society of International Law and a past President of the Australian and New Zealand Society of International Law. Hilary was appointed by the Australian government in 2015 to a second term as a member of the Permanent Court of Arbitration. She is an associate member of the Institut de Droit International and served as judge ad hoc in the International Court of Justice in the Whaling in the Antarctic Case (2011-2014). In 2016 Hilary was awarded an Honorary Doctorate by the Université Catholique de Louvain in Belgium.
Michael Crommelin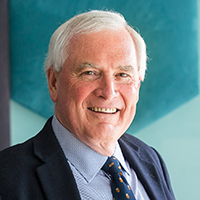 Michael Crommelin is the Zelman Cowan Professor of Law at Melbourne Law School. He has published extensively in the fields of energy and resources law, constitutional law and comparative law. In 2009, Michael was made an officer of the Order of Australia for service to the law and to legal education, particularly as a tertiary educator and through the development of mining and petroleum law in Australia.
Michael holds a BA and LLB (Hons) from the University of Queensland and an LLM and PhD from the University of British Columbia. He has held visiting appointments at a number of universities, including the University of Oslo, the University of British Columbia, the University of Calgary and Georgetown University. In addition, Michael has served as President of AMPLA (the Australian Mineral and Petroleum Law Association) and as a member of the Council of the Section on Energy and Resources Law of the International Bar Association.
Tarun Khaitan
Tarun Khaitan an Associate Professor and Future Fellow at Melbourne Law School, and an Associate Professor and Hackney Fellow at Wadham College, Oxford. He is currently working on a project on the resilience of democratic constitutions, with a focus on South Asia. He is an expert on Indian and British constitutional law and institutions. His research interests include constitutional theory, discrimination law and legal philosophy.
Bruce Oswald
Bruce Oswald has been interested in peacebuilding for more than two decades. His interest in this area of law and practice stems from his deployment to Rwanda in 1994 as the legal officer for the first Australian contingent serving with the United Nations Assistance Mission in Rwanda (UNAMIR II). His more recent experiences serving as a military officer with the Counter-Insurgency Training Centre in Afghanistan in 2010 further developed his interest in better understanding how societies (national and local) transition from being in conflict to building institutions that encourage the peaceful settlement of disputes. His research considers the interface between peacebuilding and constitutional transformation, including the recognition of civil defence groups in interim constitutions and constitution making processes; the implications of pluralist legal systems for constitution building and law-making in the context of peacebuilding.
Adrienne Stone
Adrienne Stone holds a Chair at Melbourne Law School where she is also an ARC Kathleen Fitzpatrick Australian Laureate Fellow, Redmond Barry Distinguished Professor, Director, Centre for Comparative Constitutional Studies.
Adrienne researches in the areas of constitutional law and constitutional theory with particular attention to freedom of expression. Her Laureate Fellowship on the theme 'Balancing Diversity and Social Cohesion in Democratic Constitutions' investigates how Constitutions, in their design and in their application, can unify while nurturing the diversity appropriate for a complex, modern society. She has published widely in international journals including in the International Journal of Constitutional Law, the Toronto Law Journal and in the Oxford Journal of Legal Studies.
Adrienne is the First Vice President of the International Association of Constitutional Law; Vice President of the Australian Association of Constitutional Law and is an elected Fellow of the Australian Academy of Law. Through the Centre for Comparative Constitutional Studies she is extensively engaged with government and non-governmental organisations.
She has taught at law schools in Australia, the United States and Canada and delivered papers and lectures by invitation at numerous universities in Australia, North America, Europe and China. In 2011, she was a Visiting Professor at Georgetown University Law Centre in Washington DC.
Tim Lindsey
Tim Lindsey is one of Australia's leading experts on Indonesian law. He is Malcolm Smith Professor of Asian Law, Redmond Barry Distinguished Professor and Director of the Centre for Indonesian Law, Islam and Society at the Melbourne Law School. Tim has won national and university teaching awards, and was an ARC Federation Fellow from 2006 to 2011. His publications include Indonesia: Law and Society; Islam, Law and the State in Southeast Asia (three volumes); The Indonesian Constitution; Drugs Law and Practice in Southeast Asia; Religion, Law and Intolerance in Indonesia; and Strangers Next Door: Indonesia and Australia in the Asian Century. He is a founder and an executive editor of The Australian Journal of Asian Law.
Carlos Arturo Villagrán Sandoval
Carlos Arturo Villagrán Sandoval is a researcher and lecturer at the Instituto de Investigaciones y Estudios Superiores en Ciencias Jurídicas y Sociales of the Universidad Rafael Landívar, Guatemala. His research focus is on topics related to Central American Constitutions and Integration, Comparative Regionalism and Public International Law. He obtained his PhD (Law) at Melbourne Law School and holds a Master in Public and International Law from the same institution and a Licentiate in Juridical and Social Sciences from Universidad Rafael Landívar.
Before commencing his PhD, he was Human Rights Adviser and State Council for the Guatemalan Government within the Project of Historical Memory and Human Rights for Peace of the United Nations Development Programme. He is currently also a Legal Advisor to the Ministry Foreign Relations of Guatemala, specifically dealing with Guatemala's Territorial, Insular and Maritime Claim (Guatemala/Belize) at the International Court of Justice. Carlos Arturo has litigated at the Guatemalan Constitutional Court, advised human rights groups, and drafted reports for international organizations on matters relating to foreign affairs, rule of law and the protection of human rights in Guatemala.